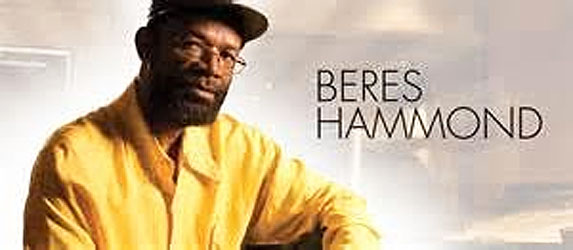 Love and Harmony Cruise
 By Howard Campbell
Organizers of the second Love and Harmony Cruise have long launched their promotional campaign for the March 24-29 gig, but some of their best publicity has come without spending a dime.
Ultimate Caribbean Experience
"Advertising and marketing has really taken on the same approach as last year, but what we have noticed is that word of mouth has impacted our sales. So, people are recruiting their friends and family to come and be a part of the ultimate Caribbean experience aboard the Love and Harmony Cruise," said Ronnie Tomlinson, the event's publicist.
Tomlinson told Caribbean National Weekly that the cruise is scheduled to leave Fort Lauderdale on March 24 and make stops in Montego Bay and Georgetown, Cayman.
This year's maiden voyage took place in February/March, and had stops in Miami and Ocho Rios.
Targeting dancehall and lovers-rock reggae fans
Once again, promoters are eyeing markets that are strong on dancehall and lovers rock reggae as the main source of clientele.
"We are trying to engage lovers of all music especially lovers of reggae and dancehall. Therefore, we know there is a vast array of people who love reggae and dancehall globally, so we definitely take that into consideration this year in our marketing and promotions as well as we target the Caribbean, US, UK and Canada," she said.
Beres Hammond the main feature
Lovers rock king Beres Hammond is again the mainstay. Vocal quartet, LUST, and deejay Elephant Man are also on the return trip which will have an added attraction for passengers who get restless at sea.
"Last year we learned that the patrons loved the idea of playing dominoes and we didn't have enough dominoes. Therefore, this year we will have the first official domino tournament hosted by Beres Hammond, and a winner will be declared," said Tomlinson.
Larger ship
A much larger ship, the Caribbean X Summit, will host Love And Harmony Cruise 2018.
Another diverse cast of acts will perform. They include Marcia Griffiths, Beenie Man, Sanchez, Mr. Vegas, Chaka Demus and Pliers, Kevin Lyttle, Rupee, Patrice Roberts and Kerwin Dubois. Comedy duo, Ity and Fancy Cat, are also billed.
Brain child of DJ Jabba
The Love and Harmony Cruise is the brainchild of DJ Jabba, best known as a Disc Jockey and sound system selector alongside Bobby Konders in New York. His partner in the venture is Miami businessman Joey Budafuco.
Following this year's event, Jabba said the cruise was 90 per cent booked with most of the fans being Jamaicans who live in  the United States. Fans also came from The Bahamas, Bermuda, Haiti, Guyana, Canada, Nigeria and Australia.