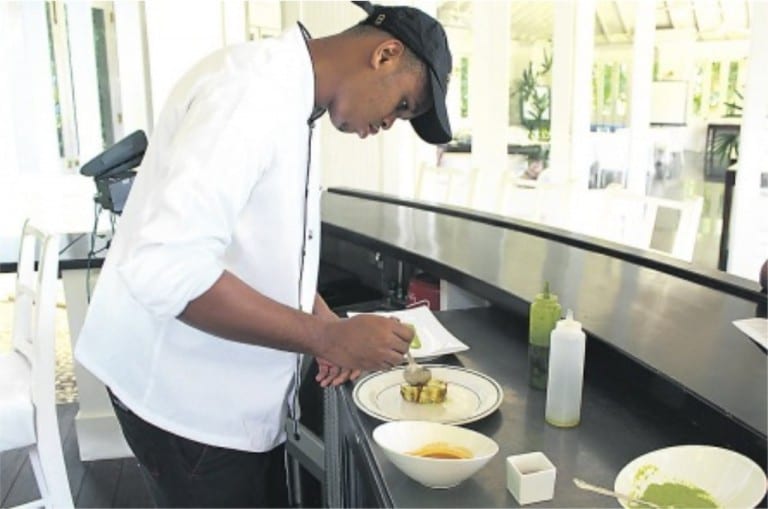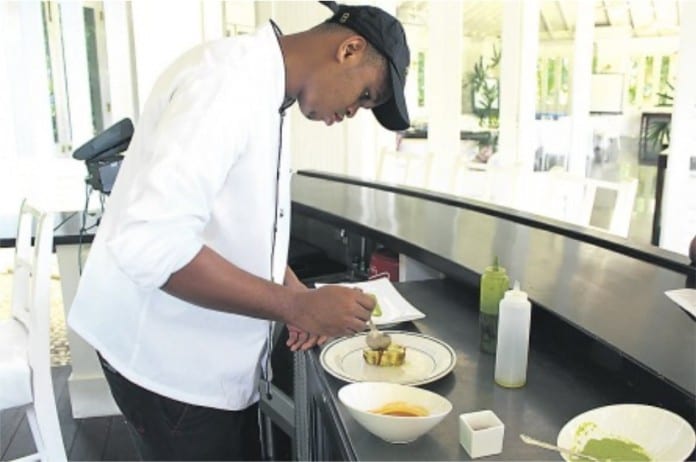 Jamaican Chef Andre Fowles put his culinary skills to the test
Jamaica-born chef Andre Fowles will put his skills to the test tonight, as he competes on Food Network's popular competition show, Chopped. The episode starts at 10 p.m. tonight.
Fowles, who is currently the resident sous-chef at Miss Lily's — an authentic, vibrant Jamaican restaurant in New York — left Jamaica in 2014.
Prior to joining the team at Miss Lily's, Fowles worked for two years as chef de partie under the tutelage of Martin Maginley, multi-award-winning chef at the cashmere-chic Round Hill Hotel & Villas. He also worked at Kingston's celebrated Mac's Chop House under the celebrated Mario Machado.
Originally from Kingston, Fowles attended Donald Quarrie High School and was trained at the Runaway Bay HEART Academy. He credits his grandmother, Veronica Davis, affectionately called 'Mama Cherry' for his foray into the culinary arena.