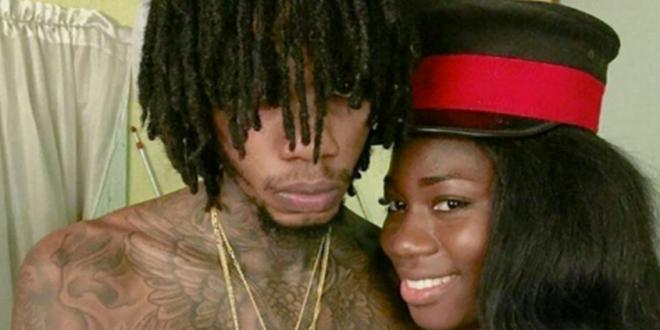 Four   Jamaican   police   officers   are   in   hot   water   and   face disciplinary action after a high command probe revealed that they played  roles  in  deejay  Alkaline's  controversial  'After  All'  music video.
The  visual  depicts  corrupt  cops,  gun  violence  and  a  female dressed in police wear ' performing'  a sexual act on Alkaline.
The police have gathered "necessary information"and embarked on an administrative investigation. Another probe by their Criminal Investigation Branch will  determine whether the guns used in the video are authentic or props.
Commissioner of Police George Quallo, ordered the investigation after backlash over the negative portrayal of cops in the video. In it,  the  woman  in  a  police  uniform  performs  a  sexual  act on  the popular  artist  before  informing  him  that  a  member  of  his crew  is actually an undercover cop.
The  police  have  identified  at  least  four  of  their  colleagues  in the video,  and  confirmed  that  a  marked  police  service  vehicle  was used.  If  they are  found  guilty,  they  will  be  subject  to  disciplinary sanctions to be handed down by Quallo.
Under  the  rules  of  the  Jamaica  Constabulary  Force,  activities which  are  not  consistent  with  policy  guidelines  and  any  duty conducted  outside  of  the  official  program, breaches  the  Anti-Corruption Policy.
Alkaline,  whose  real  name  is  Earlan  Bartley,  is  the  hottest  name in Jamaican dancehall. In February, he was arrested by the police for  alleged  connection  with  a  murder  in  Kingston,  the  Jamaica capitol,  but  was  released  without  charge  after  three  days  in custody.