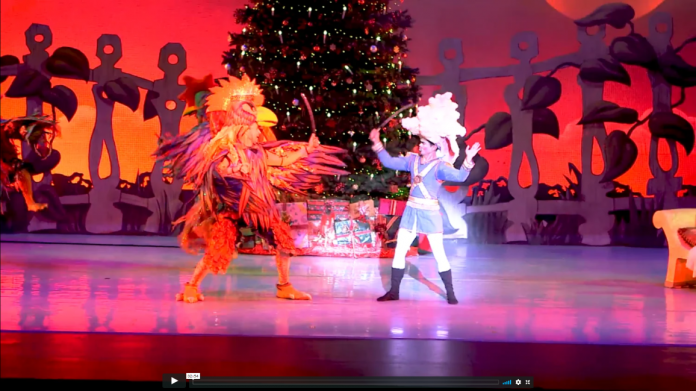 SUNRISE, Florida – The Sunrise Civic Center Theatre will host a number of terrific events for the entire family this holiday season. The events and dates are as followed:
"The Nutcracker" Ballet
Sunday, December 15th, at 1:00 p.m. and 5:00 p.m.
This timeless ballet tells the story of young Clara, her Nutcracker Prince, and their journey through a magical snow forest. The Russian Ballet of Orlando presents the holiday classic, complete with spectacular dancing, beautiful costumes, and the lush music of Tchaikovsky. Recommended for all ages. Reserved seating: $20 adult, $10 child.
Word Up! Poetry Slam
Wednesday, December 18th, at 7:00 p.m.
Our annual spoken-word poetry competition for Broward County high school students is now in its 11th year! Hear students compete for cash prizes and bragging rights – and be amazed by the power of their poetry. Word Up! is presented in collaboration with the Jason Taylor Foundation, the Omari Hardwick bluapple Poetry Network, and the Art Prevails Project. Reserved seating: $5 per person.
Cosplay & Trivia Movie Night – "Avengers: Endgame"
Friday, December 20th, at 7:00 p.m.
After the devastating events of Avengers: Infinity War, the universe is in ruins due to the efforts of arch-villain Thanos. With the help of remaining allies, the Avengers must assemble once more and undo the chaos – no matter what consequences they may face. Themed cosplay is encouraged! Stay after the film for Avengers trivia hosted by Random Rambling Production's Media Nut and Omega from the Fanatically Correct Podcast. Reserved seating: $5 per person (includes popcorn; cash bar available).
Dean Martin Christmas with Sinatra, Monroe, and Santa
Saturday, December 21st, at 2:00 p.m.
Return to the golden age of entertainment with this holiday-themed tribute show. You'll enjoy Dean Martin's dry humor, Frank Sinatra's incredible voice, and Marilyn Monroe's classic beauty. Even Santa makes a special appearance in this star-studded lineup, presented by South Florida Legends. Reserved seating: $18 adult, $10 child.
The Sunrise Civic Center Theatre & Art Gallery is located at 10610 West Oakland Park Boulevard. The Box Office is open Tuesday and Friday from 10:00 a.m. to 5:00 p.m.; Wednesday and Thursday from 12:00 p.m. to 7:00 p.m.; Saturday from 10:00 a.m. to 3:00 p.m.; and one hour before shows.