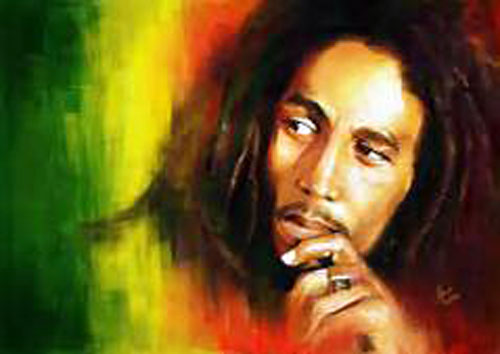 2017 marks the 40th anniversary of Bob Marley's iconic hit Exodus. The milestone is being commemorated with the Exodus Live concert in Los Angeles.
Exodus, Bob Marley's epic 1977 album, turned 40 this year. His family continues celebrations of that milestone with the Exodus 40 Live concert on November 1 at the Orpheum Theatre in Los Angeles. Marley's sons, Ziggy and Stephen, will be joined blues guitarist Jim James, former Rage Against The Machine guitarist Tom Morello, Cyril Neville of the Neville Brothers and roots rocker Gary Clark Jr.
No Jamaican acts
No Jamaican acts are on the event which will be produced by Don Was, a musician who has also produced albums by Bob Dylan, the Rolling Stones and Bonnie Raitt. Was directed Ziggy Marley on his 1999 album, Spirit of Music.
"After listening to Ziggy's restatement of Exodus 40 The Movement Continues the album struck me as something powerful, rarely seen live in its entirety. I am thrilled to
be a part of this show with Ziggy and Stephen, and perform these songs for the fans," Was said.
Marley at peak of artistic powers
Released in June, 1977 by Island Records, Exodus hears Marley at the peak of his artistic powers. It was recorded mainly in Londo where he went after an assassination attempt on his life at his home in Kingston, the Jamaica capital, in December, 1976.
Exodus contains songs like the title track, The Heathen, Guiltness, Natural Mystic, Jamming, Three Little Birds, Waiting In Vain and One Love/People Get Ready.
Album of the 20th century
In 1999 Time Magazine named it Album of the 20th Century.
This year, the Marley family along with Island Records and UMe (owners of the Island Records catalog) released four reissue albums to commemorate Exodus'40th anniversary. One of those albums is Ziggy Marley's 'Restatement'.
For more about Bob Marley, visit the website: http://www.bobmarley.com/