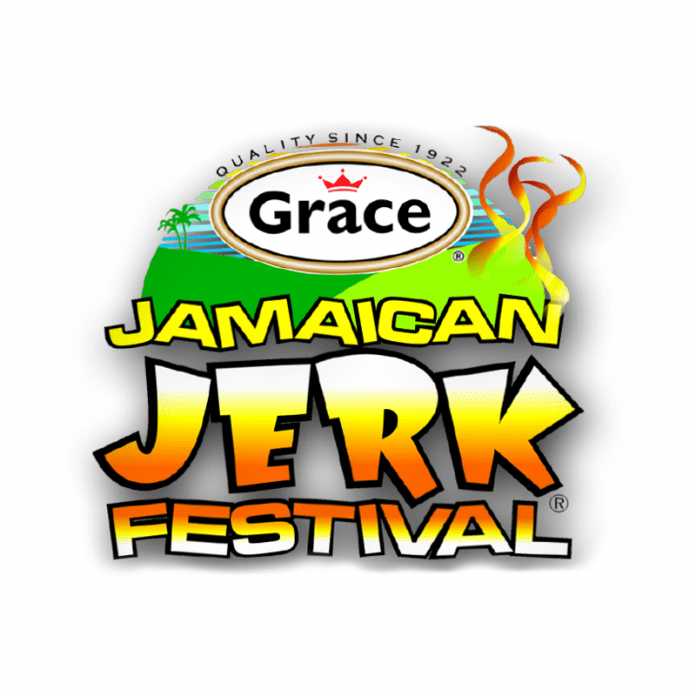 The organizers of the Grace Jamaican Jerk Festival are excited about the potential contest between New York's Mayor, Bill de Blasio and Jamaica's former Miss World and Member of Parliament, Lisa Hanna.
The two could meet in the fiercely contested Celebrity Quick-Fire Challenge at the 7th Annual Grace Jamaican Jerk Festival, scheduled for Sunday, July 23rd at Roy Wilkins Park in Queens, New York.
De Blasio's two- time winner
Mayor de Blasio has emerged twice, as the victor, beating Kaci Fennell, Miss Jamaica Universe 2014 and actor Leon from the movie Cool Runnings.  The Mayor has indicated he plans to return this year to compete against Hanna and defend his title.
Modern renaissance woman 
Hanna is the embodiment of a modern day 'renaissance woman. She is a karate instructor with a black belt. In 2007 she became the youngest Jamaican member of parliament. She served as Minister of Youth and Culture from 2012-2016. Her culinary skills have been touted, so she'll be prepared to challenge de Blasio on his home turf for the Dutch Pot trophy.
The Culinary Pavilon
The Culinary Pavilion is one of the featured activities at the Grace Jamaican Jerk Festival, where patrons gather and rub elbows with celebrity chefs, fellow jerk lovers and other VIPs.  Hosted by Chef Hugh "Irie Spice" Sinclair and co-hosted by Chef Wenford Patrick Simpson, Celebrity and Corporate Executive Chef of BB King's in Times Square, the Culinary Pavilion promises an afternoon of cooking showmanship.
Chef Simpson, is known for preparing food combinations that are as flavorful as they are beautiful.
Returning to the Culinary Pavilion are:
Celebrity chef, Andre Fowles of Miss Liiy's Kitchen and Everything Food by Andre Fowles.  The two-time winner of Food Network's Chopped will delight fans with a demo of one of his special recipes. He'll compete with Chef Max Hardy, entrepreneur, philanthropist, and former private chef to NBA Allstar Amar'e Stoudemare.
St Lucia's Chef Shorne Benjamin will compete against Jamaican Chef Troy Levy in the Celebrity Chef Throw Down. Both chefs have achieved success on the Caribbean food scene being trailblazers in their innovative Caribbean Cuisine creations.
Tickets
Advance tickets to the Grace Jamaican Jerk Festival NY are available online or at selected retail outlets in the tri-borough area. Children 10 and under are admitted free.