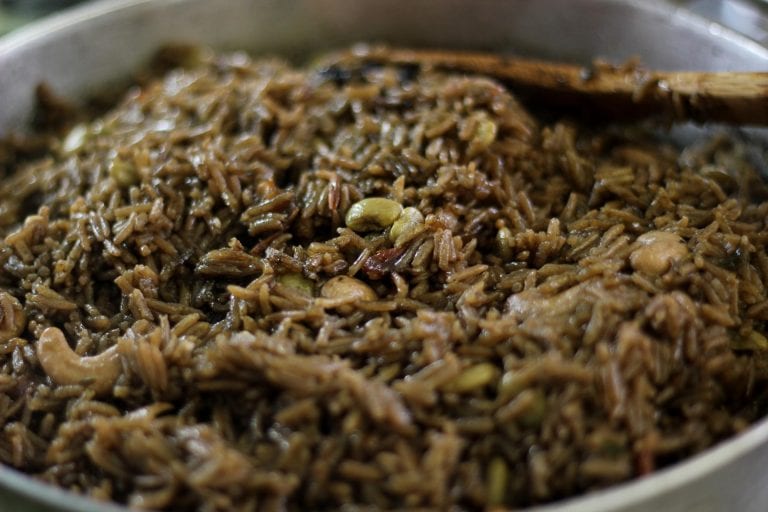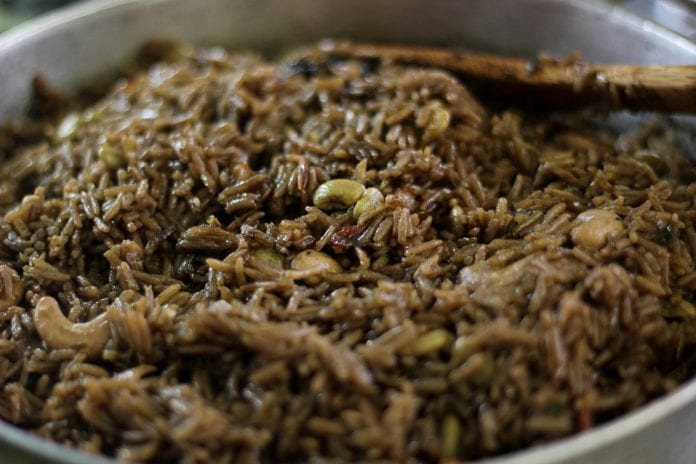 Black Mushroom Rice
This Black Mushroom Rice (Diri ak Djon Djon) recipe uses black mushrooms which are native to the northern part of Haiti. These mushrooms are considered to be a delicacy and are not used in everyday cooking. You can buy the mushrooms at most Caribbean markets and grocery stores. When the mushrooms are boiled, they release a grayish black coloring, this gives the food a distinct aroma and flavor. This rice is usually served with a meat or fish.
Ingredients
2 Cups of Dried Black Mushrooms (djon djon)
3 garlic cloves minced
2 tablespoons olive oil
1 small onion chopped
2 cups long-grain rice
2 teaspoons salt
1 tsp Ground cloves
1 (12-ounce) can lima beans (or green peas)
1 to 2 thyme sprigs
1 green Scotch bonnet pepper
Method
In small pot, soak mushrooms in 4 cups water for 10 minutes
Boil mushrooms on low heat for 10 minutes
Strain the mushroom water into a container for later. The mushrooms in the strainer will no longer be needed
In a large pot, sauté the garlic and onions on medium heat for 2 minutes.
Add the rice and stir for 3-5 min
Add the mushroom water, salt, cloves and lima beans
Bring the water to a boil and reduce the heat when some of the water evaporates this should take approximately 10-15 minutes
Stir the rice and set the temperature to low
Add Scotch bonnet pepper and thyme
Cover the pot and steam the rice for 15 min
Serve and enjoy!