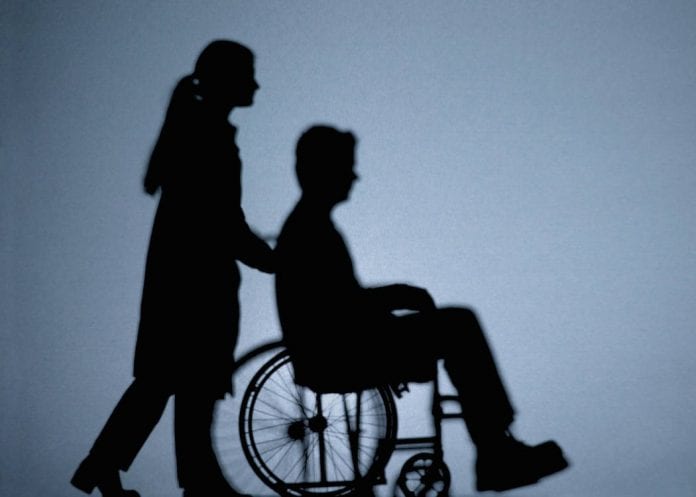 Palm Beach County has taken another step to regulate the services provided to residents by certified nursing assistants (CNA) usually referred to as caregivers.
Based on the new regulations, effective March 1, CNAs who are not licensed by the county will be subject to a hefty fine, and could also face a 60-day prison sentence.
The county previously took steps to regulate service provided by hundreds of CNAs in 2015 with the passage of the Homecare Ordinance. This was in response to complaints that some senior citizens – many of whom are immigrants from the Caribbean, were being robbed and abused by some caregivers .The ordinance required caregivers whose services include housekeeping duties, bathing, feeding, cooking and shopping to be licensed by the county.
In order to be licensed the regulations require caregivers to undergo a Level 2 background check that includes applicants being fingerprinted.
When the ordinance was first announced it was resisted by some county agencies that employed and assigned caregivers. It was also opposed by several caregivers, who feared that a minor run in with the law could prohibit them from passing the requirement and in turn their jobs could be in jeopardy.
For many women from the Caribbean, jobs as caregivers are one of the easiest to obtain in South Florida. Although today, the caregiver sector is more regulated statewide than it was several years ago, some counties do not require caregivers to be finger printed or wear county-issued photo-ID badges, as is the case in Palm Beach County.
Pearline Harding, owner/operator of a Lake Worth nursing agency has admitted to some early difficulties in recruiting caregivers because of the finger printing and ID requirements.
According to Harding, she was initially opposed to the ordinance. "I now welcome it as it has improved the quality of the services we provide. It's important that caregivers are people of integrity who put the interest of our clients foremost. Stealing from, or abusing seniors or the disabled cannot be tolerated."
Harding also said, the county had been somewhat "relaxed" in enforcing the licensing requirements. but all nursing agencies were advised months ago, that as of March 1, caregivers found working without a license would be subject to a $500 fine and a jail sentence.
According to Eugene Reavis, manager of the Palm Beach County Division of Public Safety-Consumer Affairs, 5,000 caregivers have registered and applied for licenses. However, there are still several caregivers who are working without the required license.
In order to obtain the license and related photo-ID, caregivers and nursing agencies are required to make an appointment with the Division of Public Safety-Consumer Affairs. Reavis says that due to the overwhelming demand for licenses, applications are processed by appointment only.
Harding stressed that CNAs and others who try to "moonlight" as caregivers "should be very aware that county sheriffs are authorized to enforce the licensing requirements."