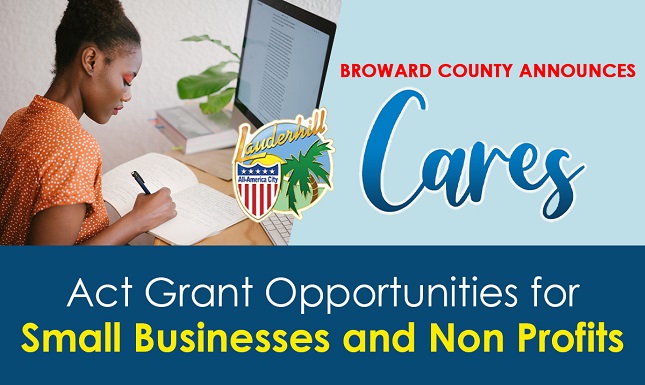 From now until November 16, small business owners in Broward County that have been affected by COVID-19 can apply to get a grant through the Broward County CARES act program.
The Broward County Commission has allocated $25 million in federal CARES Act funding to the small business grant and an additional $10 million for non-profit applicants. These funds can be used to reimburse the costs of business expenses caused by COVID-19's restrictions. The grant also does not have to be paid back.
Sandy McDonald, the Director of the Broward County Office of Economic and Small Business Development, explained how the program will be beneficial to the county's large business community.
"We understand that there are different loans and grants being offered by different organizations and cities, but this program is for some of the smallest businesses in Broward County," he said during a Facebook session.
"We recognize that there are not enough funds for every single business – there's over 74,000 businesses in the county and 89% of that are businesses with 20 employees or less. Some of them were able to get federal funds but others haven't. So that's what the Broward CARES program is about – trying to provide assistance to some of the businesses that haven't gotten any help."
McDonald also stated that some businesses with zip codes from Lauderhill, Hollywood, Pompano Beach and the wider Fort Lauderdale will be given priority for grants.
"As a priority for these grants, we're looking for our Prosperity Broward zip codes. If you've received less than $15,000 of the federal funds (including those that have received nothing) and happen to have a business in any of these zip codes: 33023, 33069, 33309, 33311, 33313 and 33319, you're gonna be listed as one of the priority businesses."
The Grant Program is designed to aid small businesses with 20 employees or less and non-profits with 25 employees or less.
The program will be administered through the County's Office of Economic and Small Business Development, while local partners will provide free technical assistance to applicants. Broward entrepreneurs can visit https://www.broward.org/cares/Pages/default.aspx to apply.