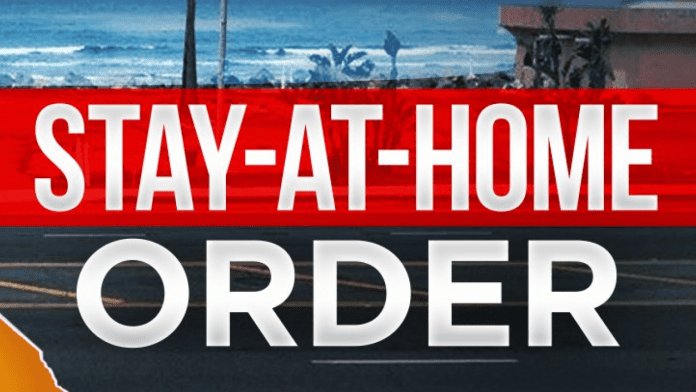 SUNRISE, Florida – As Broward County issued a Safer At Home Order that urges people to stay home, the city of Sunrise has followed suit, issuing a stricter order that MANDATES, City of Sunrise residents stay home except for specified purposes effective 12:01 a.m. Saturday, March 28, 2020.
Details in the city's declaration are below:
Section 1. Each resident is hereby ordered to stay home and within the entirety of their owned or rented property. The order to stay at home does not require residents to confine themselves to the interior of their homes. Residents may make use of all exterior portions of their homes such as patios, porches, yards, and driveways. Residents may also leave their place of residence and travel to another place in accordance with Section 3, below.
Section 2. Unless a person has a Permissible Use as provided for in Section 3, below, no person shall travel or be on or upon any public right of way, including but not limited to, streets, canals, or sidewalks, within the boundaries of the City of Sunrise.
Section 3. Permissible Use. Notwithstanding Sections 1 and 2, all residents and visitors in the City may lawfully engage in the following activities:
(1) Essential Businesses. Residents and visitors may engage in travel to Essential Businesses and provide minimum basic operations to non-essential businesses as identified in Sunrise's Declaration of Emergency Regulations 20-03, as further refined in Broward County Emergency Order 20-03 and as may be made stricter by Broward County or as amended or extended by the City. For clarity, businesses may also continue operations consisting exclusively of employees or contractors performing activities at their own residences (i.e., working from home). All Essential Businesses are strongly encouraged to remain open.
(2) Emergency Assistance. Residents and visitors may engage in travel and similar activities to obtain assistance from law enforcement, fire-rescue, or other emergency services.
(3) Personal Support Activities. Residents and visitors may travel to and from their homes to care for or support a friend, companion, family member, pet or livestock, support groups, or a vulnerable person.
To view the entire declaration, click here.