The Jamaican Women of Florida, Inc. (JWOF) has changed its leadership.
At the fourth annual general meeting of the organization held last Saturday, Camille Edwards an administrator with the Broward School Board was elected to succeed local attorney Dahlia Walker-Huntington as the organization's president. Walker-Huntington and other members of the board had termed out.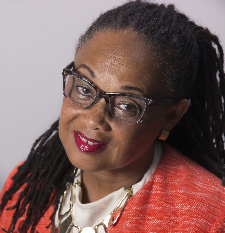 Edwards previously served as the president of the Immaculate Conception High School Alumnae Association and Broward Alliance of Caribbean Educators (founder). She hails from Montego Bay, Jamaica and holds Masters of Science and Bachelors of Arts degrees from St. Thomas University, Miami, FL and York University, Toronto, Canada.
The newly Elected Vice President is June Minto – Marketing Consultant and Managing Partners with Jamaican Jerk Festival & Jamaque – Paridis Magazines.  Rounding out the new Board are Secretary Tamara Wadley; Treasurer Dale Telfer, CPA – who is returning for her second term in the position; Director-At-Large Ann Marie Clarke, Esq. and Legal Director Hilary Creary, Esq.- who previously served as the association's Secretary.
JWOF was launched in April, 2013 with twenty founding members. The membership has tripled since, and the organization continue to seek members to strengthen the group.
The non-profit was founded as an organization to provide an opportunity for Jamaican women residing in Florida to empower themselves through charitable and educational endeavors, personal development and mentoring. JWOF seeks to engage Jamaican women and to give back to the next generation of young women by assisting in the development of leadership and personal skills to operate in a global environment.
Since its launch, JWOF has initiated several measures to accomplish its goals.  These include the annual Women's Empowerment Conference & Scholarship Luncheon; the "Powerful Women…Next Generation" scholarship, the annual Health & Wellness Conversation, and the adoption of Melody House Girls' Home in Montego Bay, Jamaica.  Members of JWOF have made several trips to Jamaica to visit Melody House and have supported the girls home financially over the years.  The organization has also helped several Jamaican women and families in Florida in need and continue to live up to their mission of helping the community.
"We the new board embrace JWOF's mission and vision and are dedicated to the organization's continued growth over the next two years" says JWOF President, Camille Edwards. "We have some big shoes to fill but with the guidance of the outgoing board we will strive to provide avenues to empower the now gen and the next gen," said Edwards.
To celebrate their fourth anniversary, JWOF is again hosting the popular "Jamaican Women of Florida Empowerment Conference & Scholarship Luncheon", on Saturday, April 8th, at Jungle Island in Miami, Florida.  The event will include three panel presentations focusing on the organization's mission –  empowerment; personal growth and development, and mentorship; the annual scholarship awards luncheon to benefit a female high school senior and promising second, third and fourth year college students.