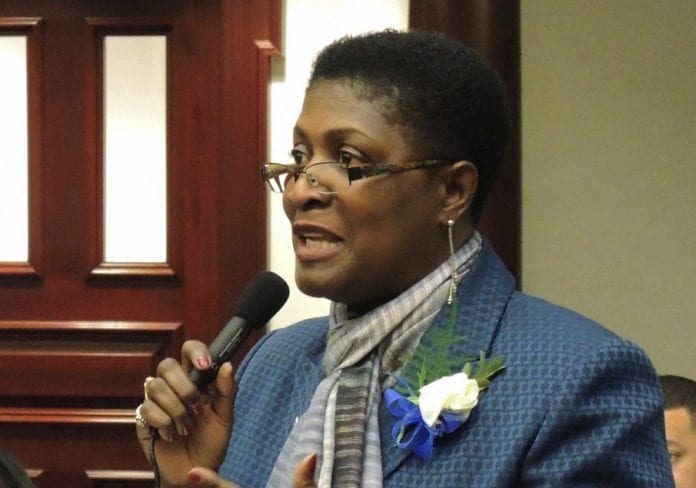 After a tenure distinguished by the strengthening of the political engagement of Florida's Caribbean-Americans, Jamaican-born Lauderdale Lakes Mayor Hazelle Rogers stepped down as President of the Caribbean Democratic Caucus of Florida.
In announcing her resignation effective June 1, Rogers said that in the face of the unprecedented assault on voting rights and on the Democratic process, a diverse group of leaders are ready to take the organization to the next level of political activism.
"It has been an honor and a privilege to steer my fellow Caribbean-Americans in Florida into greater participation in the democratic process. I believe the organization will be in good hands as we take on these new challenges in the months and years ahead," Mayor Rogers said.
Mayor Rogers said she remains committed to her democratic principles and to her advocacy on behalf of the diverse immigrant and native Caribbean population of the state. She pointed out that one of this nation's founding fathers, Alexander Hamilton, was a son of the Caribbean. He worked on the Federalist papers, which later became the U.S. Constitution, and he was the first Secretary of the Treasury of the United States of America.
"It is incumbent on us to sustain that legacy. June is National Caribbean American Heritage Month and I call on the Caribbean community to increase our advocacy and civic engagement, and continue to educate children about their heritage," she said.
Succeeding Mayor Hazelle Rogers is Glenn Joseph, who hails from the Republic of Trinidad and Tobago and has spent decades in South Florida as a political consultant. He has managed many political campaigns while remaining active in several political and community organizations.