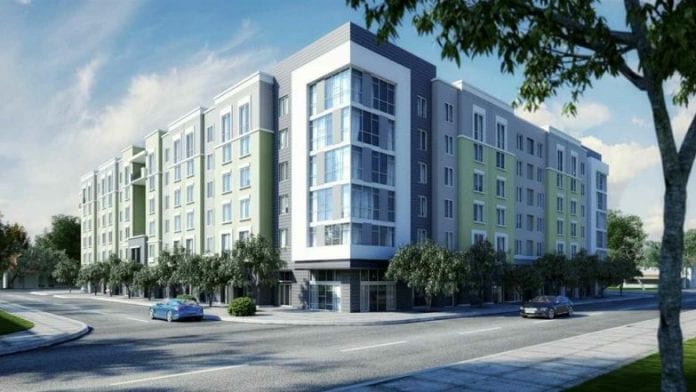 Miami, Florida – Miami Mayor Francis Suarez will join Miami-Dade County Commissioner Audrey Edmonson on Monday, November 18, 2019, for the ribbon-cutting of the new Tuscany Cove affordable housing development for seniors.
The 160-unit building is entirely for those who are at 60% of area median income (AMI) and below.
The $34 million development, located at 5900 NW 7 Avenue, was built on just over 1.5 acres of land that the City of Miami transferred to the development team of Tacolcy Economic Development Corporation (TEDC) and Red Stone Equity Partners for the construction of new affordable housing.
The City also provided $880,000 in HOME Investment Partnerships Program (federal) funding via its Department of Housing and Community Development, while other funding sources include $3.3 million in Surtax funds via Miami-Dade County, $3.72 million from the State of Florida and another $14.1 million in tax credit equity.
Tuscany Cove features one- and two-bedroom units, plus covered parking, a club room, fitness center and a media/computer center.