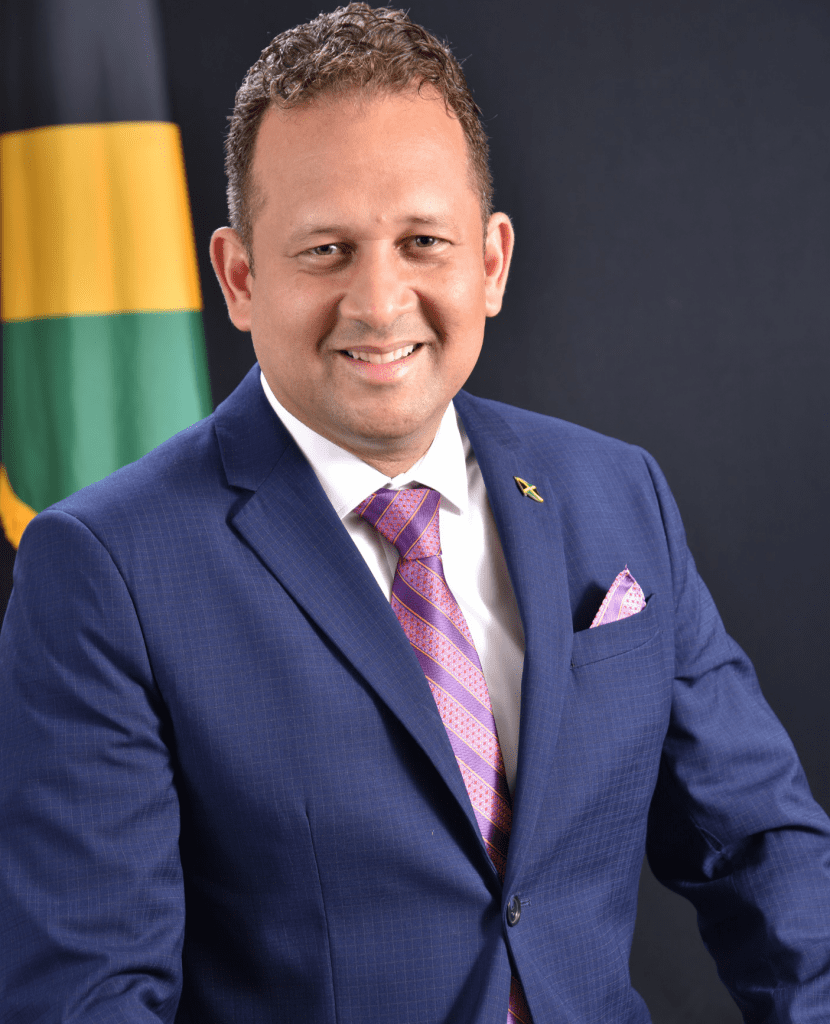 As Caribbean Heritage Month activities came to an end, the Lauderhill City Commissioners at their last Commission meeting, held virtually, last Monday, (June 30), several Caribbean nationals were honored for their outstanding contribution to the South Florida community. Among them was Jamaica's Consul General R. Oliver Mair who received a Proclamation for his dedication and leadership to the Caribbean Diaspora.
Since assuming office in October 2018, Consul General Mair hailed as the "people's CG" has vigorously engaged in record-breaking assignments passionately supporting and initiating projects relating to Jamaica's economic development in the areas of health, education, business investment, and culture and entertainment. His zeal and zest for community development has already earned him several other community awards including Rita Marley Humanitarian Award for work in human trafficking supported by the Female World Development Organization (FDWO); the Caribbean Music Festival Award for Distinguished Community Services and the Keys to Broward County presented by the Broward Board of County Commissioners.
Recently, Consul General Mair was instrumental in leading and executing the humanitarian efforts through his office for some 2,000 stranded Jamaican nationals affected by the COVID pandemic in the Southern USA. Working assiduously with Ministry of Foreign Affairs and Foreign Trade, the Jamaican Embassy in Washington, and the Jamaican Consulate in New York, daily efforts were administered by the team to assist the mounting numbers of displaced persons in preparation for repatriation to Jamaica. As the pandemic grew, the Jamaican Government resorted to border closures in early March. This was part of the mechanisms in place by the Jamaican Health Ministry as it continues to earn high marks administering strict guidelines to control the spread of the pandemic on the island.
These affected nationals ranged from the privately contractual workers employed in the local hospitality industry; farm workers hired in the agricultural sector; teachers and nurses, and even students affected by closure of educational institutions. Unfortunately, their conditions were heightened by the extended period of closure and resulted in depletion of funds, and housing and health problems. Then there were those vacationers who were unable to return home to Jamaica at the time that the Jamaican government closed its borders.
With a profound sense of gratitude, Mr. Mair has repeatedly expressed this gesture to the Jamaican Diaspora community who stepped up to the constant request for assistance to these persons. The supporters ranged from corporate entities, charitable and alumni associations and individuals who joined the Consulate team in the relief efforts. These included Grace Foods (USA), Best Dressed Chicken and several local teams of Kiwanians, the Jamaican Women of Florida (JWOF), the Jamaica United Relief Association (JURA), Atlanta Jamaica Association (AJA), the churches, media and the medical professionals who all volunteered their time, resources, and emotional support to the ongoing appeals. Several Commissioners from the Cities of Miramar and Lauderhill, Broward County Mayor Dale Holness, and Florida State Representative Anika Omphroy also answered the quest for assistance.