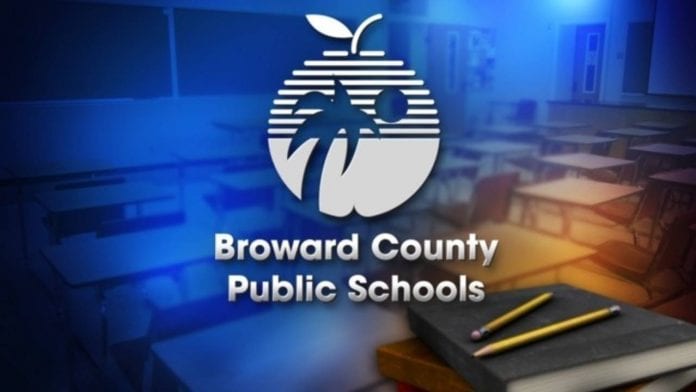 BROWARD COUNTY – Broward County Public Schools (BCPS) recently received four new grants totaling over $2.275 from the US Department of Justice to support and enhance ongoing safety efforts in public schools.  The grants are to assist BCPS in violence prevention and intervention, mental health services, emergency communications and threat assessments. The specifics of each grant are:
U.S. Department of Justice – STOP School Violence Prevention and Mental Health Training Program – $500,000
The STOP School Violence Act is designed to improve school security by providing students and teachers with the tools they need to recognize, quickly respond and to prevent acts of violence. This grant will fund age-appropriate targeted training and youth awareness programs for elementary school programs. Violence prevention curriculum will be presented to primary students from youth ambassadors at local secondary schools in a peer-to-peer training model. Violence prevention techniques will be perpetuated through prosocial clubs that encourage youth leadership in raising awareness and expanding education to prevent self-harm and harm to others.
U.S. Department of Justice, Office of Juvenile Justice and Delinquency Prevention: Comprehensive School-Based Approach to Youth Violence and Victimization – $775,000
This grant funding (provided over three years) will support BCPS and community stakeholders' efforts to provide universal prevention, intervention and accountability services to K-12 students Districtwide to combat youth violence and victimization, including cyberbullying.
U.S. Department of Justice, Office of Community Oriented Policing Services: School Violence Prevention Program – $500,000
This supports a two-year program, which aims to enhance the District's emergency communications capabilities by installing fixed duress buttons at all District schools. Grant funds will be used to acquire, cable/install and service fixed duress buttons mounted at key locations on school campuses.
U.S. Department of Justice, Office of Justice Programs STOP School Violence: Technology and Threat Assessment Solutions for Safer Schools – $500,000
This grant funding will be used to train threat assessment/intervention teams on the centralized digital threat assessment monitoring system. Earlier this year, the District approved the new system, which will improve the District's ability to capture information about threats and analyze the type of threats occurring across the District. The grant will support training, an instructional facilitator to conduct the training, and a Clerk Specialist IV to gather the necessary documentation.