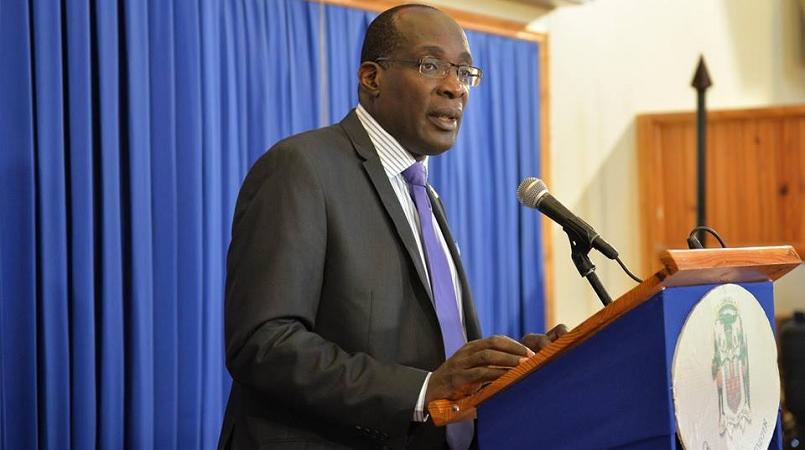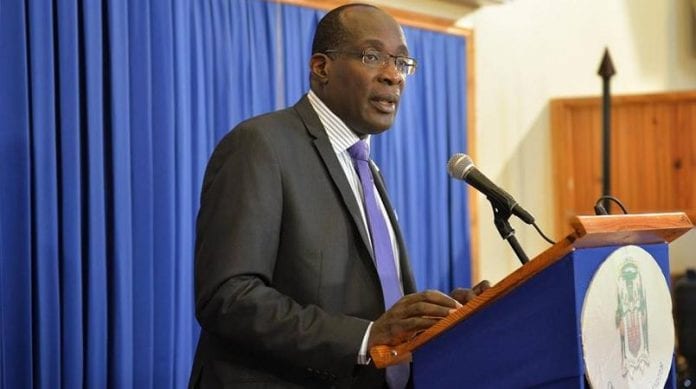 KINGSTON, Jamaica – At a time when corruption seems rampant among governments in Caribbean countries like Haiti, Trinidad and Tobago, and Jamaica, the recent arrest of former Jamaican Education Minister Ruel Reid may mark a significant turning point in Jamaica—a signal that politicians who flout the law will be held accountable. At least that is what the opposition People's National Party (PNP) is hoping.
Police arrested Reid, his wife, Sharen, and their daughter, Sharelle at their home on Wednesday morning on charges of fraud, corruption, and misappropriation of public funds. Professor Fritz Pinnock, president of the Caribbean Maritime University (CMU) and Kim Brown Lawrence, Brown's Town Division councilor were also apprehended at their homes. Police seized several documents and electronic devices that could be used as possible evidence in the criminal investigation. The arrests came just two days after the PNP threatened public protests if the government did not provide an update on the investigations.
According to a local newspaper, the PNP believes the arrests are an important step in the effort to clean up corruption in Jamaica and bolster public trust. The PNP, it said, feels the situation that went on for well over a year in some of the agencies involved should come to a close and that Jamaicans should receive the necessary information.

Tip of the Iceberg
While the PNP might be happy with the direction the investigations are going, those in Jamaica and in the diaspora, while showing some level of support, were largely unimpressed.
The younger Jamaicans CNW interviewed believe the arrests are only "the tip of a very pointed iceberg." IT specialist Jackie, 26, told CNW, "Corruption is so rampant among Jamaica's top politicians and business leaders, I wouldn't be surprised if there are more arrests for fraud and graft to come."
Her brother Kirk, a 29-year-old bank clerk, said, "There should be more people arrested for corruption, but there is corruption among law enforcers, so what the hell?"
A 76-year-old retired dentist was rather pessimistic. "Look, man, corruption has taken hold of Jamaica so bad that Reid's arrest makes him look like a scapegoat. Sure, he should be arrested if the allegations are true, but there are plenty big shots who should also be arrested," he said.
In South Florida, there was reluctant enthusiasm. Doreen Logan, a former teacher in Jamaica said, "I am so disappointed at Mr. Reid. I regarded him as an outstanding principal when he was at Jamaica College. Maybe he was corrupted by a corrupt political system. But if he is guilty, then he should pay the price. Still yet, other Jamaicans in high positions are also corrupt, but nobody can touch them."
Sharon Davis, a Miramar physiotherapist said, "I hope these arrests are not a red-herring thing. Several officials should have been arrested in the Petrojam debacle last year, but they all got away, and with money paid to them. Jamaica is gaining an unfortunate reputation as a very corrupt country and it must stop."
Earlier this year, the PNP staged an anti-corruption protest in Kingston to shed light on allegations of corruption, but not much progress has been made in the other investigations since then.
The Major Organized Crime Agency (MOCA), the Financial Investigation Division (FID) and the Constabulary Financial Unit of the Counter-Terrorism and Organized Crime Division (CTOC) began conducting a criminal probe into Reid and company after allegations of corruption, fraud, and misappropriation of public funds involving the Ministry of Education and the CMU came to light in March of this year.
Following the allegations, Reid was fired by Prime Minister Andrew Holness and soon after resigned from the Senate.
In a news release, MOCA said the search and consequent arrests were to "target the main suspects implicated in a multi-million dollar corruption and fraudulent schemes perpetrated by the Ministry of Education, Caribbean Maritime Institute and other government entities falling under the portfolio responsibility of Mr. Ruel Reid, former Senator and Minister of Government."