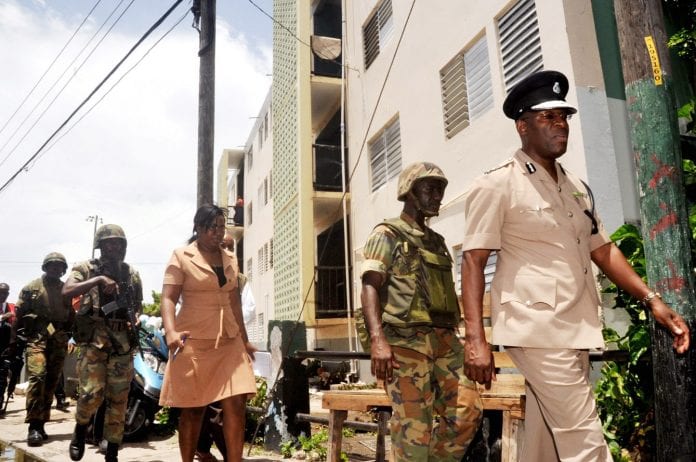 US suspends cooperation to Jamaican security units
The United States says it has suspended cooperation and assistance to all security force units involved in the May 2010 Tivoli Gardens incursion in Jamaica to arrest Christopher "Dudus" Cooke" who was wanted on drugs and guns related charges in the United States.
The Office of the Deputy Assistant Secretary of State for the Western Hemisphere in a statement noted that aid to the units had been suspended under the Leahy Act amid allegations the security forces committed numerous unlawful killings during the operation to apprehend Coke, who has since been extradited to the United States and serving a lengthy jail term.
The US statement noted that Washington continues to prohibit US Government-sponsored training or assistance under the Leahy amendment for two Jamaica Defense Force (JDF) units and four Jamaica Constabulary Force (JCF) units, which conducted the Tivoli operations.
The statement did not name the six units involved. However, the Tivoli Commission of Enquiry report stated the police units involved in the operation were Mobile Reserve, Caribbean Search Centre, Firearms and Tactical Training Unit and Flying Squad. The Enquiry reported that for JDF, the Second Jamaica Regiment as well as the Mortar Unit were involved.
The statement noted that for all other members of the security forces and units, Washington continues rigorous Leahy law vetting to determine whether to provide training or assistance.
The Leahy Act, among other things, bans cooperation with security forces involved in human rights abuses.
The West Kingston Commission of Enquiry, chaired by prominent Barbadian jurist Sir David Simmons and tabled in Parliament in June, recommended measures to enhance accountability in police/military operations.