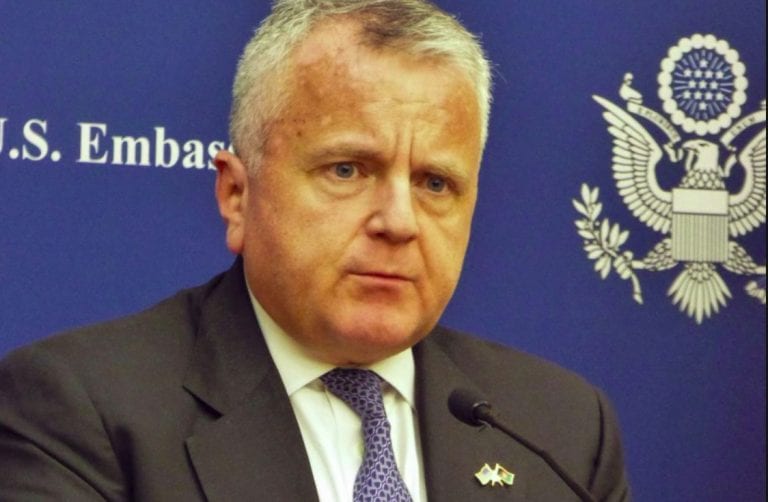 WASHINGTON, CMC – The United States Department of State has indicated senior leaders from 18 Caribbean countries will be attend the April 11 historic launching of the US-Caribbean Resilience Partnership Ministerial in Miami, Florida.
On Wednesday, the State Department said that Deputy Secretary of State John J. Sullivan will host the launching of the two-day ministerial, "a new collaborative effort to build regional capacity to confront disaster response and promote resilience. Leaders will discuss new opportunities for collaboration to enhance the region's preparedness and response efforts," the State Department noted.
Caribbean nations represented
Caribbean countries represented at the meeting are: Antigua and Barbuda; The Bahamas; Barbados; Belize; Dominica; Dominican Republic; Guyana; Grenada; Haiti; Jamaica; St. Kitts and Nevis; St. Lucia; St. Vincent and the Grenadines; Suriname; Trinidad and Tobago; and the Dutch islands of Aruba, Curacao, and Sint Maarten. 
The Caribbean Emergency Disaster Management Agency and the Regional Security System will also attend, the State Department said.
Senior officials from several US departments, agencies and offices will attend the event including the Miami-based US Southern Command; the US Agency for International Development; the Federal Emergency Management Agency , the Federal Aviation Administration  and the US Geological Survey.
 "Deputy Secretary Sullivan's engagement with our Caribbean neighbors, with the support of a broad coalition of the US government, will reaffirm the United States' strong commitment to the Caribbean," the State Department said. 
Follows Trump's Mar-a-Lago meeting
The launching of the US-Caribbean Resilience Partnership Ministerial comes on the heels of a meeting United States President Donald J. Trump held last month with a select group of Caribbean leaders at his Mar-a-Lago resort in Palm Beach, Florida.
Trump met with five Caribbean leaders – the prime ministers of the Bahamas, Jamaica and St. Lucia, and the presidents of Haiti and the Dominican Republic – with Venezuela clearly dominating the discussions.
Trump promised new investments in the five Caribbean countries as a result of supporting Washington's bid to oust Venezuela's President Nicolas Madura.
The US Department of the Treasury said it was imposing new sanctions on the South American country purportedly in response to the kidnapping of a top aide of Venezuela's Opposition Leader, Juan Guaidó.