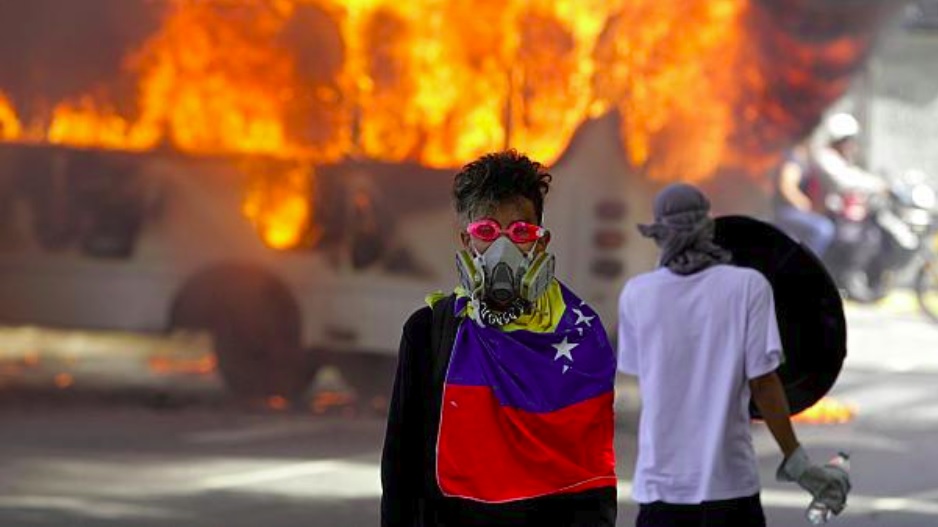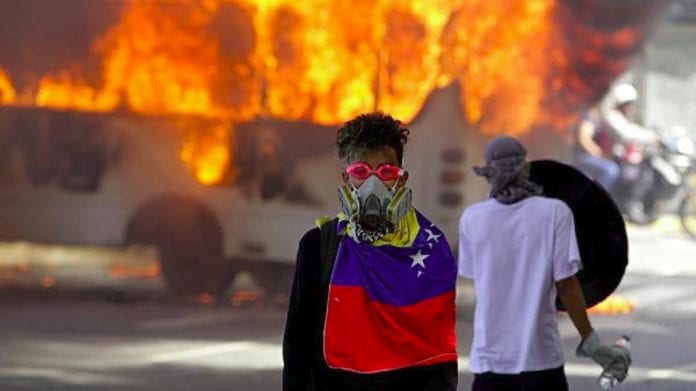 For the past two days and nights anti-government protestors have been taking place in Caracas, and other regions, including former government strongholds, in Venezuela. The growing protests taking place across the country is demanding the resignation of the nation's president, Nicolas Maduro. According to reports those opposed to the Maduro administration are planning a massive anti-government march.
According to the Venezuelan Observatory for Social Conflict, up to Tuesday night the protests have spread to some 61 neighborhoods in Caracas, and at least one person had died during the protests.
March planned for today
The anti-government march is planned for today, January 23, and is expected to be one of the largest anti-government march in the country, and expected to include former supporters of the government, who are now subject to recent economic hardships. The reports indicate the Maduro administration is also planning a counter march, giving rise to fears that the two sides clash in the streets with disastrous results.
International opposition
Since Maduro's recent reelection several countries including Jamaica, Haiti, Colombia, Brazil, and the US, have indicated they do not recognize his presidency, most citing that the elections were conducted fraudulently. There has been growing support within and outside Venezuela for the opposition National Assembly led by Juan Guaidó.
Guaido is urging anti-government protestors to take to the streets march to oust Maduro.