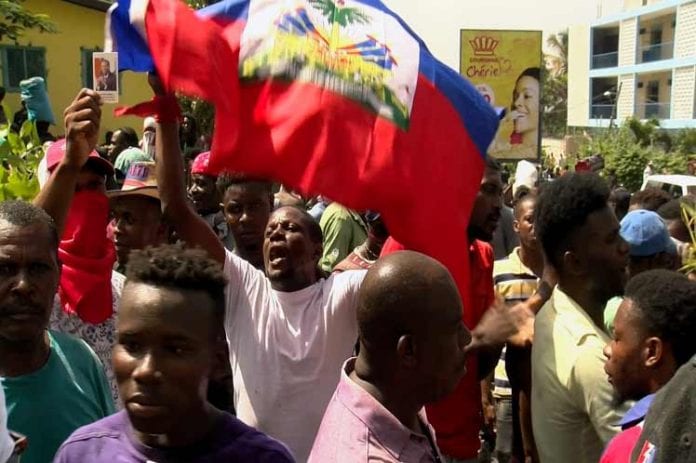 A joint report by the Office of the United Nations High Commissioner for Human Rights and the United Nations Integrated Office in Haiti (BINUH) entitled "Protests in Haiti: Their Impacts on Human Rights and the State's Obligation to Protect all citizens" published Monday, January 18, 2021, takes stock of the violations and abuses of human rights perpetrated within the framework of the demonstrations which took place between July 6, 2018 and December 10, 2019.

It examines violations and abuses of the rights to life and security of the person attributed to gangs, unidentified armed individuals and members of the police. It notes a total of 131 violations and abuses of the rights to life and security of the person during the 2018 demonstrations, and 567 violations and abuses for those of 2019. It also examines the violations of the rights of peaceful assembly.

In addition, the report documents some of the consequences of the events of 2018 and 2019 on the daily lives of the Haitian population. In particular, the impacts on their freedom of movement, their rights to health, education, food, access to justice and its administration, as well as the right of persons deprived of their liberty to be treated with humanity.

Finally, the report recalls the obligations of the Haitian government in terms of respect for human rights in the context of demonstrations and makes recommendations to the Haitian authorities in order to prevent the recurrence of violations and abuses.