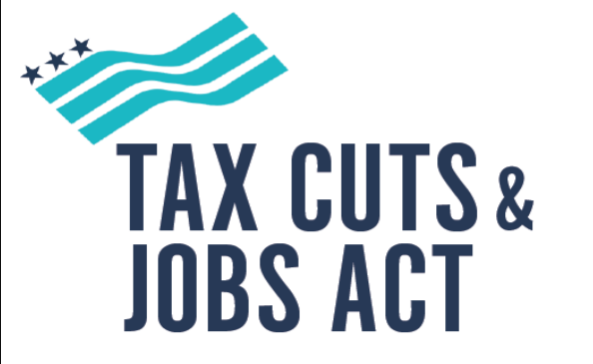 The Tax Cuts and Jobs Act, (TCJA) aka the Trump Tax Cuts, was signed into law in Dec 2017 and brings numerous major changes to existing tax laws.  For sure, many persons and corporations will benefit from lower taxes but some  individuals will definitely be paying increased taxes under the new legislation.  
One thing is for sure, the new tax regulations will have some impact on virtually every single individual and corporate taxpayer in the US. 
The TCJA was a purely political animal and is projected to increase the national debt by up to $2.3 trillion over the next ten years despite the economic growth it is designed to stimulate. 
This major rewrite of the tax laws was done in under 6 months and was rushed through Congress so that the President could deliver on his promised 2017 Christmas gift!  The law was literally signed into law 3 days before Santa came down the chimney! 
It's important that all readers remember that the provisions that relate to individuals will reverse (sunset) after 2025 while the cuts in relation to corporations are permanent.    
Predictably,  this piece of legislation had several problems and has probably made tax computation more complex than in previous years  and will not result in a postcard sized return for most as indicated by its proponents. 
One main feature of the TCJA is the near doubling of the standard deduction which in turn removes the need for many millions of taxpayers to itemize.  This should significantly reduce the amount of resources expended in filing tax returns and the bureaucracy necessary to process the returns. 
This dramatic increase in the standard deduction was offset by the removal of individual exemptions which taxpayers were previously entitled to for themselves and their dependents.   
Another main feature of the law is the reduction in tax rates; from a maximum of 39% down to a maximum of 21% in the case of corporations and from a maximum of 39.6% to 37% for individuals. 
A 20% qualified business income deduction(QBI) was implemented to harmonize the tax rates of LLCs and other pass through entities with the much lower 21% rate applicable to regular corporations.   
The QBI is an immensely complex calculation and requires its own discussion. 
In subsequent articles,  I will be discussing other aspects of the TCJA as well as other general tax issues. 
Please send your questions to Ask@CrichtonMullings.com