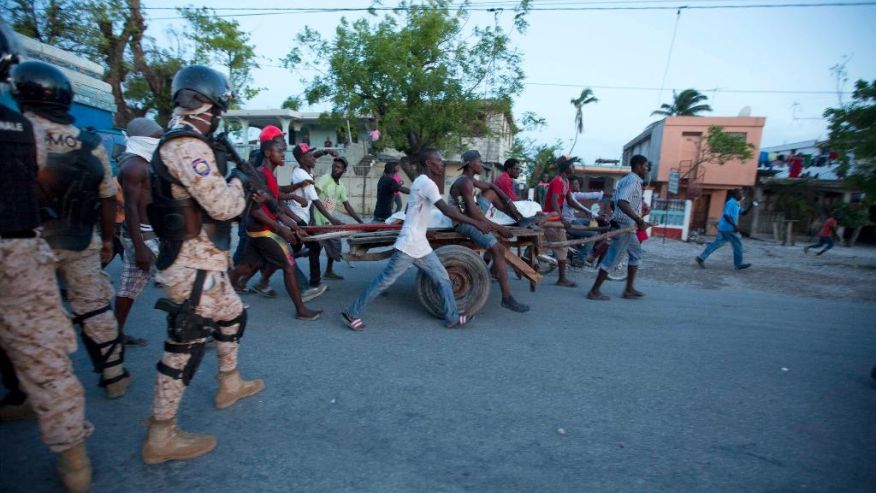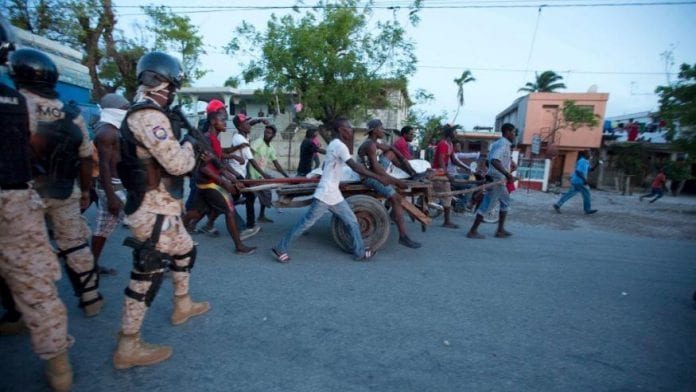 Teenager killed as Haitians protest delayed food distribution
Authorities in Haiti are investigating the latest case in which a teenager was killed as Haitians protested the delay of distribution of food supplies following the passage of Hurricane Matthew early last month.
Mayor Jean Gabriel Fortune said the teenage boy was killed as police clashed with protesters when they tried to climb aboard a boat that had arrived from Puerto Rico late last month carrying supplies.
He told reporters that an investigation is underway into the second killing after a young woman died during a similar protest last week in the nearby village of Dame Marie. Five other people were also injured when a fight broke out as authorities distributed food to hurricane victims.
The Mayor said that the police are trying to ease the tension, "but they are in a very difficult position".
He said that he was also frustrated by what he called the inability and weakness of the central government of Port-au-Prince to act on aid streaming into Haiti after Hurricane Matthew hit the country's southwest region nearly a month ago.
"We don't even have the ability to move aid off a boat. The food has been there for days," he added.
The death of the teenager on Tuesday resulted in protestors demanding revenge and setting up road blockades with burning tires, tree branches and downed utility lines.