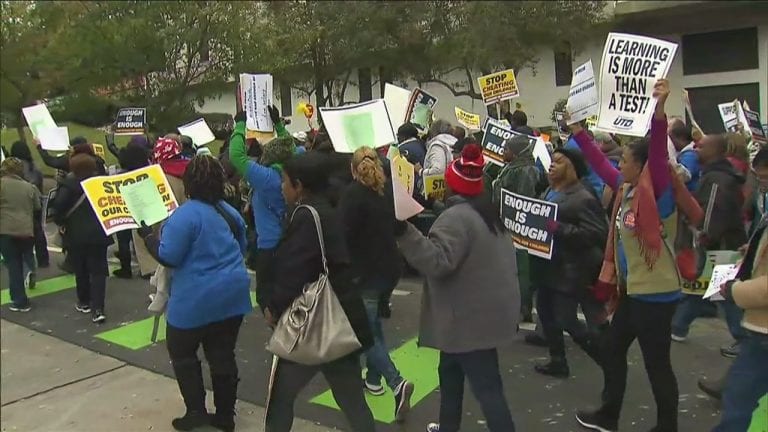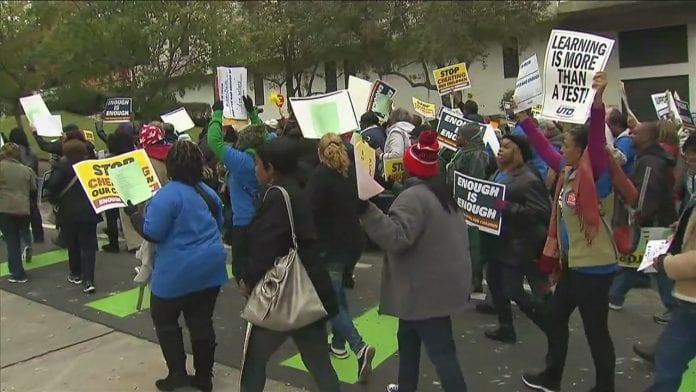 Teachers' salary increase 
Public school teachers in Broward and Miami-Dade Counties could receive much anticipated pay increases, pending approval from school districts and teachers' unions.
Miami-Dade teachers will enjoy a higher salary increase than their Broward peers, following an agreement between Miami-Dade County Public Schools and the United Teachers of Dade (UTD). They may see an increase ranging from 2.67 to 3.57 percent, based on performance evaluation. Teachers and school support staff, who will also receive a salary increase, will vote on the proposed increases on Thursday. The Miami-Dade salary proposals also include a 1 percent hike in healthcare costs to be met by the school district, a saving on teacher's healthcare expenses.
Approval appears likely as UTD President Karla Hernandez-Mats called the proposal "a big relief for our professionals." It's a relief for Miami teacher  Olivia Geoffe, who "never expected an increase of over 3 percent.
"Honestly, because of the struggles we teachers have to wage to get decent salary increases I will gladly accept it," said Geoffe.
Teachers in Broward County, however, may have to wait a bit longer for their pay increase, as the school district has until mid-June to approve the proposed 2.5 percent increase for county teachers with a least 5 years tenure. The final number is still a marked improvement from the 1.4 increase initially proposed by the district.
Broward School district spokeswoman Tracy Clarke said the school board and Superintendent Robert Runcie are currently reviewing the recommendations "as the district wants the matter to be settled so teachers can benefit from the expected salary increase."
For Broward English teacher Mavis Johnstone who joined the district staff in 2010, after seven years tenure at a high school in her native Jamaica said she has "no problem with either the 1.4 or 2.5 percent increases because the salary, I'm now earning compares so favorable with what I would be earning if I was still teaching in Jamaica."
Fellow Caribbean-American Broward teacher, Clive Auguste, who has been teaching in the district for almost a decade, says the current plan is better than the proposed 1.4 percent, which "was an insult. Teachers have much more responsibility in the class room as educators, and we should be adequately compensated to in keeping with the quality of our professionalism."
The proposed salary increases in both counties still come out more favorably than the 1 percent increase currently approved by Florida's Legislature.