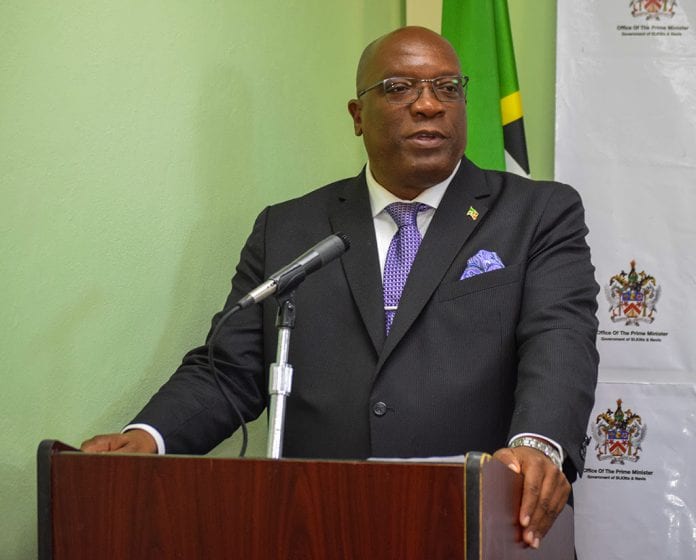 The St. Kitts-Nevis government says it has paid EC$23 million up to the end of September in poverty alleviation stipends to nationals impacted by the coronavirus (COVID-19) that led to a shutdown of the twin-island Federation since March.
Speaking on his "Leadership Matters" weekly radio and television programme on Tuesday night, Prime Minister Dr. Timothy Harris said In addition "with the EC$1,000 per month stimulus package, a further EC$20.6 million was paid by the Social Security Board over a three-month period, April to June.
"I record my appreciation to the employees of the Ministry of Sustainable Development, the Treasury Department, Social Security Board and the Labour Department for their fine work, which led to over EC$45 million of direct income support to persons in St. Kitts and Nevis, the majority of whom are in the lower-income brackets," Harris told the programme.
Harris said that further support has come from the Severance Fund after his coalition administration took the decision to put in EC$11.1 million to assist those who were eligible for severance payments.
"So far, 1,855 claims for severance payment have been received by the Labour Department and 620 have completed the necessary processing and are approved for payment," he said, noting that significant claims have come from workers in the tourism industry.
He said going forward, the government has sought the professional advice of an actuary on how it can make the Fund more sustainable, adding "we await the report, it will be discussed with the Tripartite Committee and the public before action is taken".
Harris, who was flanked by three senior public servants, including Antonio Maynard, Director of Social Security; and Labour Commissioner, Shernel James, said that the pandemic has caused dramatic decline in the economic growth around the world.
"Here in St. Kitts and Nevis, the second quarter of 2020 witnessed the closure of our manufacturing plant and tourism industry. Luckily, our manufacturing plant is now back to about 90 per cent of its employment level and our tourism industry will reopen on October 31, 2020, with our hotels and guest houses recalling some of their workers to work".
He said in addition to the funds paid out, citizens have also benefitted from several relief and support measures, including the waiver of water payments for six months, a moratorium on electricity payments, and a moratorium to those with mortgages to commercial banks.
"To date, over 2,000 holders of mortgages valued at over EC$400 million have benefitted. We facilitated an additional 940 persons who lost incomes due to COVID-19. The Poverty Alleviation Programme (PAP) beneficiaries count peaked at about 5,800 as more households lost their breadwinners," Harris added.
CMC