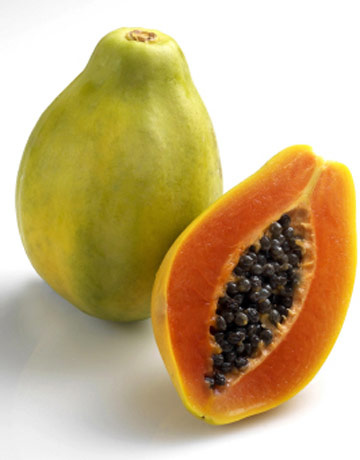 The Center for Disease Control (CDC) has announced the outbreak of Salmonella infections in 26 states.  Four outbreaks have been reported, and appear to be linked to imported Maradol papayas from various locations in Mexico.  Following are the latest statistics on these outbreaks:
A total of 235 people sick from 26 states.

78 hospitalizations

2 deaths (one from New York and one from California).

69% of sick people are Hispanic.
The CDC recommends that consumers not eat, restaurants not serve, and retailers not sell recalled Maradol papayas from the following farms in Mexico, and the CDC is concerned that there may be other farms that may be contaminated but not yet reported:
Carica de Campeche

Rancho El Ganadero

El Zapotanito

Productores y Exportadores de Carica Papaya de Tecomán y Costa Alegre
The following recalls have been announced:
If you are not sure if the papaya you bought is a recalled Maradol papaya, ask the place where you bought it. When in doubt, throw it out!
The Center for Disease Control is one of the major operating components of the Department of Health and Human Services.  To find out more about the CDC, visit their website:  https://www.cdc.gov/