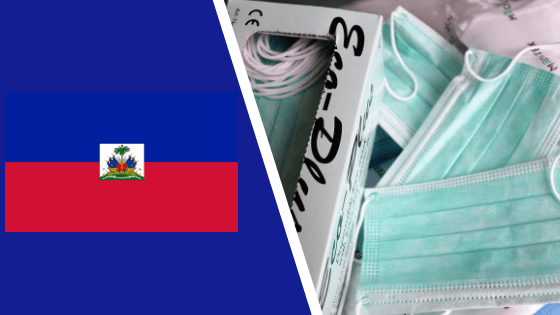 President of the League of Haitian Pastors, Reverend Jean-Paul Charles, says Haitians living in the Bahamas are suffering economically as a result of the conditions being imposed by health authorities there to curb the spread of the coronavirus (COVID-19).
The Haitian community is not doing too well at the moment because of the pandemic. Many of them are no longer working and they are not benefiting from the aid programme in the Bahamas," said Charles, who is also the pastor of the Evangelical Baptist Church of Berean in Nassau.
"It's difficult in the Haitian community… people are asking for help," he said, adding that the Haitian community, not just the pastors, but the community as a whole, "share all we can".
The Bahamas, like many Caribbean Community (CARICOM) countries, is now reopening its borders after shutting them down in mid-March.
The government also implemented a number of measures, including a curfew in a bid to prevent the spread of the virus, which has so far killed 65 people and infected to 2,814 others.
Many Hattians fearing deportation have gone into hiding and there is no official data on the number of COVID-19 cases in the Haitian community…
Reverend Charles said the Haitian community, especially in the slums, continues to try to follow social distancing protocols adding, however "at the same time you can't control anyone…".
He said while the churches are preparing to reopen, the appropriate requirements and protocols will be implemented to ensure compliance with mask wear, sanitation and social distancing.
The International Organization for Migration (IOM), considers that Haitians form the major part of the migrant population in the Bahamas.
CMC