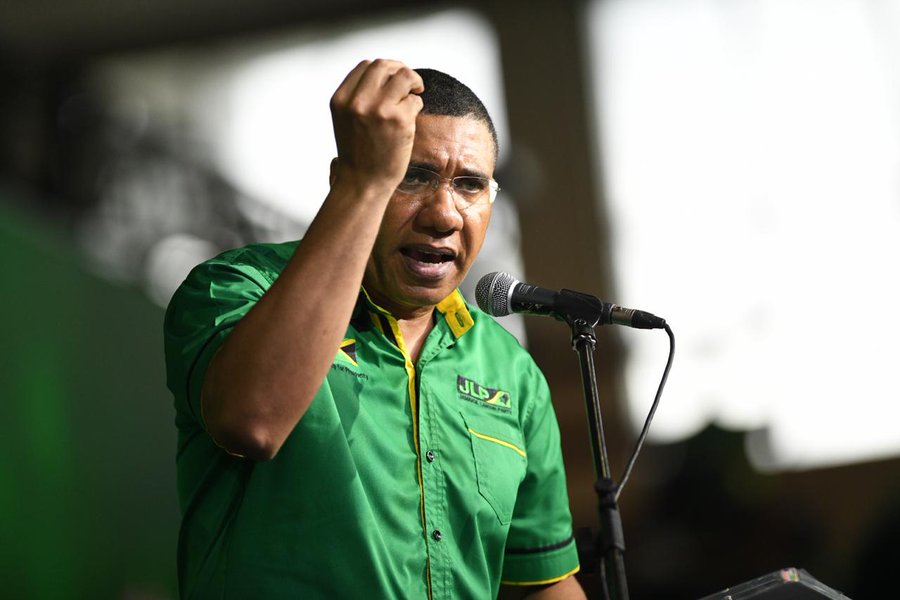 KINGSTON, Jamaica – With Jamaica's general election date inching closer, Prime Minister Andrew Holness is sending a warning to people that spread "fake news" on social media, saying that the Jamaica Labour Party (JLP) will take legal action against individuals.
At an Area Two Council Meeting in Portmore, St Catherine on Sunday, February 9, Holness spoke out against people who spread propaganda on social media and slander party officials.
"We have started to invest in the capacity in our party to detect and expose all the fake news that is being created and shared on social media," he said.
"We know where they are coming from, and we know who are the people doing it, and as they put them up, we respond. Where they cross the lines to be slanderous or libellous we will take legal action," the JLP leader warned.
He also cautioned members of his party to refrain from indulging in such practices.
"There is a sense that this fake news can influence how you think and how you vote; and you have to ask yourself, is it right for people to tell lies and parade lies as truth to trick you to vote a particular way.
"We don't need to spread fake news; we don't need to trick voters to vote for us. We don't need to be the purveyors of bad news and fake news. In just four years we have so much good news. When they go low, we will go high," he said, alluding to the main opposition, People's National Party (PNP).
In the meantime, the JLP is gearing up to contest the by-election on March 2, for the constituency of South East Clarendon. The seat was vacated by JLP deputy leader and Member of Parliament for Clarendon South Eastern Rudyard Spencer last week after he announced his sudden retirement.
At the council meeting, Holness thanked Spencer for his years of service in the JLP.
"Let me thank my good friend for the many years of service to the trade union movement and the Jamaica Labour Party and the people of Clarendon. As part of the democratic process, whenever a seat becomes vacant… the Government of the day has the duty to ensure that vacant seat is filled," Holness said.
Following Spencer's retirement announcement, the PNP said that they would not contest a by-election to fill the seat is based on the fact that it would be taking place close to the next general election, constitutionally due next year.
Nomination day for the by-election is Wednesday, February 12.