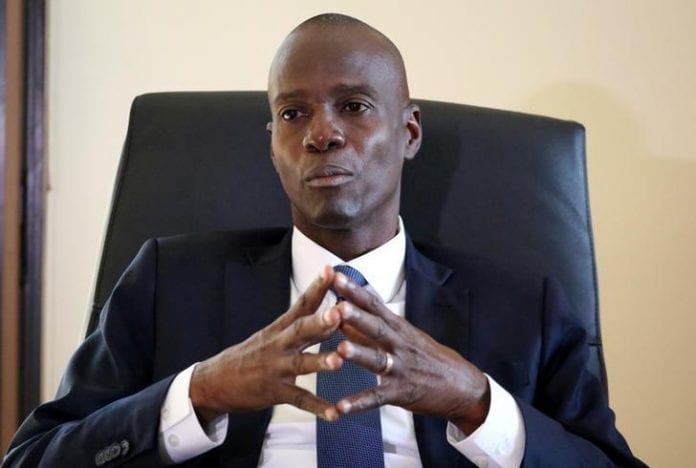 PORT AU PRINCE, Haiti, CMC – President Jovenel Moise has called on Parliament to approve the nomination and government of newly appointed Prime Minister Fritz William Michel, describing him as a "a brilliant civil servant who has devoted his entire career to serving the people of Haiti".
Michel, a former executive in the Ministry of Economy and Finance, became the fourth prime minister of this French-speaking Caribbean Community (CARICOM) country, since President Moise became the head of state in 2017.
Michel, 38, two weeks ago, replaced Jean Michel Lapin, who had earlier announced that he was stepping down in the interest of the country. He has since named an 18-member Cabinet that is equally divided between men and women.
In a statement, Moise said that he made the choice to name Michel "together with the presidents of the two branches of Parliament to put an end to the political paralysis that harms the citizens of our country.
"The cabinet of Mr. Michel is representative and inclusive. It is time for the Parliament to approve the Government so that together we can meet the urgent needs of our society, in terms of food security, job creation, infrastructure, etc," he added.
But the legislators remain divided on his appointment, with some insisting that President Moise should step down in the wake of allegations of embezzlement related to the PetroCaribe oil initiative with Venezuela and call fresh elections.
Last weekend, President of the Fusion of the Haitian Social Democrats (FUSION), Edmonde Supplice Beauzile, said he does not expect anything from the new cabinet and is demanding Moise's resignation which she considers "as the major obstacle to the resolution of the crisis".
Another opposition legislator, Youri Latortue, has described the new government as a "de facto" one named by a President who has lost any form of legitimacy, while the political party, Famni Lavalas, has said that the appointment is a "provocation" and that most of the new ministers are aligned to the ruling PHTK party.
Four opposition Senators -Evalière Beauplan; Antonio Cheram, Ricard Pierre and Nenel Cassy – who were instrumental in blocking the process of ratification of Laplin, say they also disapprove of the composition of the Michel Government.
In a July 25 letter, addressed to the President of the Senate Carl Murat, they said they were denouncing and strongly condemning the appointments.
"We learned with amazement that without prior consultation of the different tendencies in the Senate, you have with Mr. Jovenel Moïse and the President of the Chamber of Deputies decided to choose a new Prime Minister," they wrote.
The opposition parties here have accused Moise of embezzlement, but the head of state has defended himself against the report of the Superior Court of Accounts and Administrative Litigation (CSA/CA) into programmes and projects funded by the PetroCaribe, an oil alliance of many Caribbean states with Venezuela to purchase oil on conditions of preferential payment.