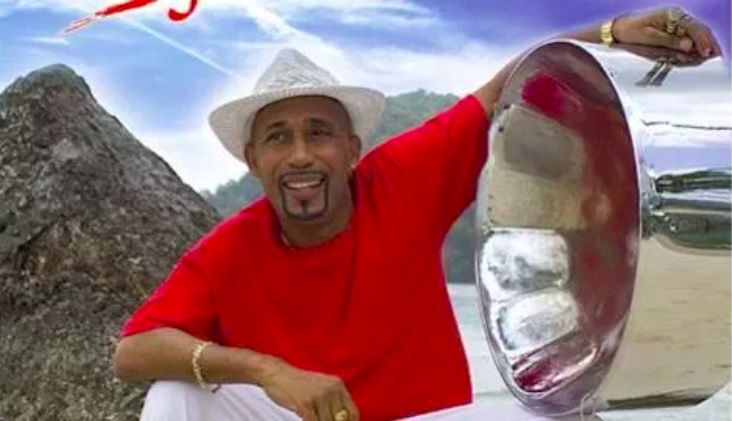 The Trinidad and Tobago government led the tribute to ace pannist and music composer, Ken "Professor" Philmore, who died at the San Fernando Hospital, on Sunday, six days after he was involved in a vehicular accident.
"Through his music he did this country proud wherever he played, bringing recognition not only to our country but to our beloved national instrument, the steelpan. He showed us that through dedication and love for the art form, it was possible to become one of the best," Communications Minister Stuart Young said in a statement.
Car overturned
Philmore, 58, had been in the Intensive Care Unit of the hospital since Monday after he sustained serious injuries in the accident when his vehicle overturned on the Solomon Hochoy Highway in Claxton Bay, last Monday – Republic Day.
Pan Royalty
The government statement said the pannist was "widely acknowledged as pan royalty in Trinidad and Tobago and was arguably one of the top steelpan soloists in the world.".
The Trinidad Express newspaper reported that the family had been informed earlier that there was no hope of recovery and doctors removed tubes from the life support machine, in the presence of family members.
People shocked, in a daze
The president of Pan Trinbago, Keith Diaz, said the steel pan fraternity remains in shock as the death of the ace pannist, while the Mayor of San Fernando, Junia Regrello, said many people were still in a daze following the news.
"This is really a sad day. Anywhere you turn, people as asking, is it true?"
Philmore composed several songs for the annual Panorama competition, including "Pan By Storm" (1990), "Pan Ecstacy" (1991), and "Pan in the Party" (1992).
In 1988, he appeared with Tina Turner and Lionel Hampton in New York. In 1996 he was honored by Pan Trinbago as one of the most promising arrangers.
He appeared as a special guest with Mercer Ellington, son of "Duke" Ellington and was featured on the title cut of Ellington's album Queenie Pie Reggae. He has also appeared in concert with the world renowned Latin American musician Tito Puente.