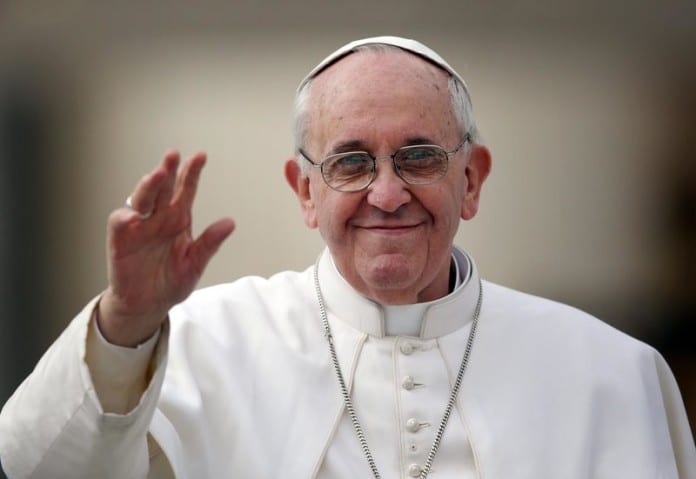 Pope Francis arrived in the United States yesterday for his first visit, a historic six-day trip to the spiritual home of capitalism after his tour of communist-ruled Cuba.
The 78-year-old Argentine pontiff stepped onto US soil for the first time at Andrews Air Force Base outside Washington, DC where he was greeted by US President Barack Obama and his family, as well as Vice-President Joe Biden.
US Catholic leaders and a select crowd of several hundred well-wishers were on hand to greet the pope, who wore his traditional papal whites and waved to the cheering crowd.
A small group of children from Catholic schools in the Washington area were brought forward to welcome the pontiff.
Obama will host the Jesuit pope at the White House on Wednesday. Francis will make two key speeches during his visit, addressing the US Congress tomorrow and the United Nations on Friday.
Topics will include critiques of the dominance of finance and technology; a condemnation of world powers over the conflicts gripping the planet; appeals to protect and welcome immigrants; and climate change, according to Vatican sources.
The pope arrived from Cuba, where he visited three cities in four days, had three masses before adoring crowds and met President Raul Castro and his big brother Fidel, the men who have ruled the communist island since its 1959 revolution.