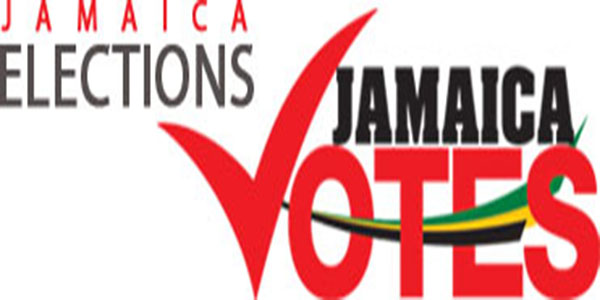 KINGSTON, Jamaica, CMC –  The candidates of the Jamaica Labor Party and the People's National Party who are competing for a seat in the April 4 by-election being held in the Portland East constituency have agreed to call off rallies.
In a joint statement, the ruling JLP and the opposition PNP said their representatives met and agreed the two mass meetings scheduled for Tuesday "have been cancelled".
"Consistent with the Electoral Laws of the country there will be no campaigning after midnight" on Tuesday, the parties said.
They have also agreed to "urge our supporters and the residents of East Portland to avoid confrontation and encourage civil interactions that further the peaceful character of the campaign thus far and strengthens the democratic process of the country",
But both the JLP and the PNP said that the agreement reached "does not prevent local or other normal campaign activities".
The agreement by the parties comes amidst reports of gun and other acts of violence in the campaign as the JLP's Ann-Marie Vaz seeks to win the seat considered a stronghold of the PNP.
Polls have Crawford trailing Vaz
Vaz, the wife of government legislator, Daryl Vaz, is up against Damion Crawford, who is lagging behind in opinion polls in his bid to retain the seat that has been in the PNP's fold for the past 30 years.
The seat became vacant following the murder of PNP legislator, Dr Lynvale Bloomfield, on February 2 this year.
The PNP won the seat in the last general election by more than 2,000 votes.
A victory for Vaz in Thursday's election would see her becoming the first female member of parliament to serve that constituency, while a win for Crawford would result in his return to the Lower House, having previously represented East Rural St Andrew while serving as state minister in the Ministry of Tourism and Entertainment.
Meanwhile, the Electoral Office of Jamaica (EOJ) says it is fully prepared for the by-election and that voting will take place in 127 polling stations across 49 voting locations. The polls will open at 7.00 am (local time) and remain open until 5.00pm.
There are 36,315 registered voters in the Portland Eastern Constituency.
The JLP, which won the 2016 general election by a 32-31 margin, has since won two of three by-elections held last year, giving it a more comfortable three seat margin in the parliament.