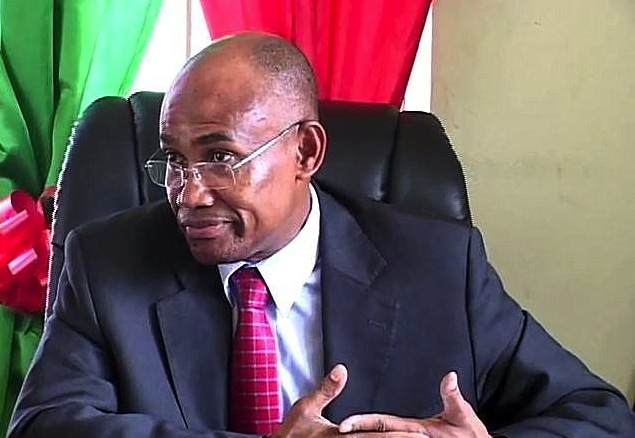 Garnering support for his campaign in Haiti, presidential candidate, Sauveur Pierre Étienne of the Organization of People in Struggle (OPL) toured South Florida this past weekend, meeting with members of the Diaspora.
Étienne held a special meeting at the Little Haiti Cultural Center with young Haitian-American students to discuss his vision about the role of the Haitian diaspora.
He also met with several political leaders in Miami Dade, including the Mayor of the City of North Miami, Smith Joseph, the Councilman of North Miami, Alix Désulmé and representatives of the Haitian-American Chamber of Commerce of Florida. He also met with religious leaders of the College of Protestant pastors of Pompano Beach as well as other community leaders including Dr. Larry Pierre of the Center for Haitian Studies, Michel Sainvil the Center of Orientation and Information and Ms. Metellus Gepsie of the Haitian Neighborhood Center.
Étienne ended his tour on Sunday in West Palm Beach, meeting with hundreds of Haitians from across Palm Beach County and Orange County (Orlando, Tampa).
Dr Etienne says his presidential campaign primarily focuses on citizen security, the rebuilding of the nation state by convening States General or National Conference, the fight against corruption and the active participation of all Haitians without distinction in the political, economic and social affairs of the country.