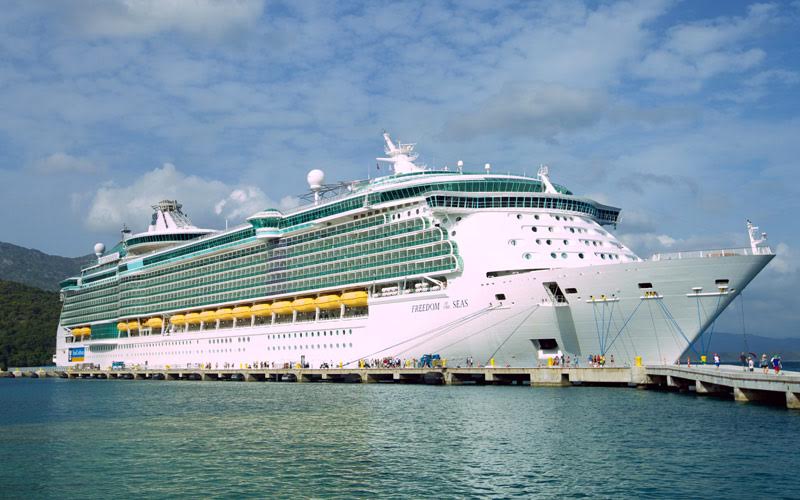 After being stuck at sea for almost two months, more than 1,000 Jamaicans who are on board Royal Caribbean Cruise Line's (RCCL) Anthem of the Seas are to dock at the Falmouth Cruise Ship Pier today.
At a press conference yesterday, Prime Minister Andrew Holness revealed that as early as April 21, the government has written to the cruise line to explore the possibilities of bringing the 1044 Jamaicans home.
Holness said the Cabinet on Monday approved specific protocols related to the re-entry of the Adventure of the Seas, which will repatriate the largest number of Jamaicans at any one time. He said the Port Authority of Jamaica will manage the exercise, which will see groups of 200 persons disembarking the ship every 48 to 72 hours.
The Ministry of Health and Wellness is to create a sterile zone around the port to conduct testing. After testing, persons will be transferred to the Bahai Principe hotel in St Ann, where 400 additional rooms have been secured.
The prime minister explained that the 48 to 72-hour timeframe is to allow for test results to be made available.
"Persons whose tests are positive will be moved into a state quarantine facility until they recover. All others will be allowed to go home and self-quarantine for a further period of 14 days from the date of disembarkation," said Holness.
He said persons who are allowed to quarantine at home will need to consent to have their locations geo-fenced, using smart technology through the JamCovid19 app, and to do a video check multiple times per day while in quarantine.
The prime minister also said in addition to the RCCL workers, there are nearly 900 other cruise workers who the Government is working to bring home.
In addition to this, over 9,000 Jamaicans from counties around the world have applied to return home under the controlled re-entry program. The government admitted that it does not have the resources and capacity to put all returning residents in a state facility, and thus, home quarantine was the best compromise.