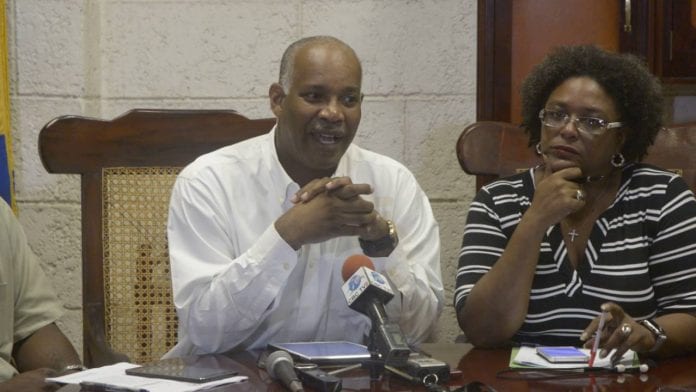 BARBADOS
Leader of the opposition Barbados Labour Party (BLP), Mia Mottley has sounded a rallying cry to supporters of the party to prepare take up the reins of government.
Addressing the BLP's 78th annual conference on the weekend, Mottley told party faithful that they are "girding our loins and preparing for battle.
She knocked the Freundel Stuart administration's management of the country's affairs over the past eight years, which saw government introducing a home-grown austerity programme to revive the country's ailing finances, saying that Barbados cannot survive five more years of Stuart's "uninspired leadership".
"So the task at hand is much bigger than winning the upcoming election, that's just our first stop. The future of our country is at stake.  And you know in some respects our election mirrors that of the one currently underway in the United States of America, where people wonder what will be the fate of their country after November 8."
The former attorney general argued that the BLP is the island's "best hope" at this time, and announced that early in the New Year the party will make a detailed presentation of its full slate of candidates which were nominated before the weekend conference.
Mottley also outlined the party's plans for the country, should it be victorious in the next election, which is constitutionally due in 2018.
According to her, among the BLP's priorities will be to ensure that every household has access to water – a reference to the prolonged water shortage in several communities; tackling criminal activity, and ensuring that every household earns a living wage.