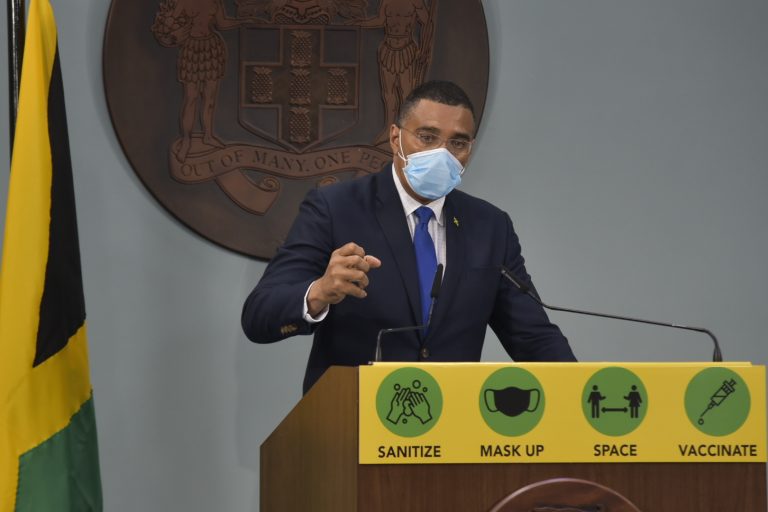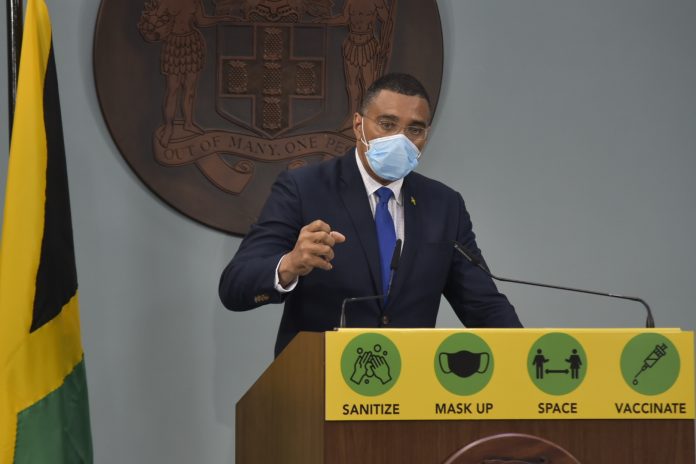 Just over a month after the government of Jamaica relaxed the island's COVID-19 measures and reopened the entertainment sector, a ban on events has again been imposed.
Before the July 1st reopening, the entertainment sector had been closed for some 15 months and the Andrew Holness-led administration had come under pressure from industry stakeholders to reopen the industry.
After doing so and relaxing the islandwide curfew, the country saw a massive jump in its COVID-19 cases, which had been predicted by the Ministry of Health and Wellness. On August 8, the island reported 379 new cases and a positivity rate of 37.8% – the highest it has been since March. For the first eight days of August, Jamaica also recorded 1,903 new cases in comparison to 1,572 new cases for the entire month of June.
It was revealed that most of the major hospitals on the island, namely the University Hospital of the West Indies, Cornwall Regional Hospital, Spanish Town, Mandeville Hospital and several others had reached their capacity for COVID-19 patients. The Ministry of Health and Wellness ordered all healthcare workers on vacation to report back to work, as it requested all hands on deck to deal with the current crisis.
Prime Minister Andrew Holness addressed the nation on Monday, saying that Jamaica is now experiencing its third wave of the virus.
"We are now clearly seeing our third wave. Our focus in crafting the measures that will apply over the next three weeks has been on controlling spread sufficiently to allow us to reopen schools to facilitate structured face-to-face learning in September," Holness explained at a virtual press conference.
For the remainder of August, the nightly curfew will run from 7 p.m. to 5 a.m. from Mondays to Fridays. On Saturdays, the curfew will begin at 6 p.m. and last until 5 a.m. On Sundays, the curfew will be from 2 p.m. to 5 o'clock on Monday morning.
Additionally, beaches will only be open from 6 a.m to 4 p.m. from Monday to Saturday, and on Sunday, from 6 a.m. to 1 p.m. Rivers will only be used for domestic purposes and rafting.
Regarding events, Holness said that "no small or large events, for example, concerts, parties, tailgate parties, round robins, will be permitted … ." These measures will stay in place until August 31, but the Prime Minister warned that the Government could impose a no-movement day if the cases continue to increase.
The Reopening of Schools in Jeopardy
In announcing stricter COVID-19 measures two weeks ago, Prime Minister Holness said the goal was to ensure that it would be safe to reopen schools on the island come September. But given the current COVID-19 situation on the island, it is highly unlikely that students will see the inside of a classroom at the beginning of next month.
"A lot of people are going to die. The hospitals are overwhelmed, our health workers are overwhelmed and the whole society could reach a breaking point if we're not careful," said State Minister of Education, Robert Morgan.
The Minister has called on Jamaicans to consider those children who've lost months of classes due to the pandemic. But he admitted that it will be a difficult task to reopen schools in September unless there is a drastic decline in COVID-19 cases and more teachers become vaccinated against COVID-19. The majority of Jamaican students have not had face-to-face classes since March 2020.