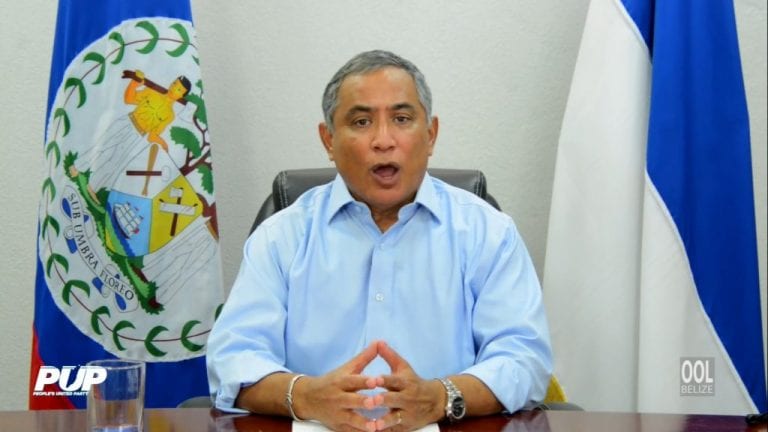 Prime Minister John Briceño has painted a dismal economic picture in Belize after his new administration received briefings by senior officials at the Ministry of Finance and the Central Bank of Belize.
In a statement issued late on Thursday evening, Prime Minister Briceño, who led his then main opposition People's United Party (PUP) to victory in last Wednesday general election, noted that for months, the then prime minister Dean Barrow, had been borrowing to cover the staggering wage bill to the point that the country's debt has ballooned to record levels.
Officials are saying that the debt has moved from 97.7 per cent of gross domestic product (GDP) to 132.9 per cent.
"The magnitude of mismanagement was verified by technocrats from the Ministry of Finance and the Central Bank of Belize. These technocrats have expressed that the government has been functioning with unsustainable fiscal and debt positions," Briceño said in his statement, adding that "the presentation from the technocrats revealed that central government's revenues have fallen by over BDZ$166.8 million (One Belize dollar=US$0.49 cents) or by 24.9 per cent.
"This is far worse than we had anticipated. Government has been borrowing to meet the monthly wage and other current expenses to the tune of around BDZ$30 million per month. As a result, the central government's debt has jumped from 97.7 per cent of GDP to a 132.9 per cent.
"In simple terms, the UDP government maxed out the credit card. We do not earn enough to pay our bills. We are more than double the internationally accepted debt to GDP threshold and the second highest in the Caribbean. This is unsustainable," Prime Minister Briceño said.
The prime minister also said that country has developed no plan to deal with the coronavirus (COVID-19) pandemic.
He said following his meeting with the Director of Health Services, Dr. Marvin Manzanero, it was realised that the previous administration had no real plan to contain the virus in Belize that has so far infected 5,018 and killed 102 others.
"There is no real plan to contain the spread of the virus. Cabinet instructed the Minister of Health to meet with his technical team and advisors to develop a comprehensive plan to address the spread of this virus."
Prime Minister Briceño said that the plan will be presented to Cabinet at its next meeting on Tuesday, adding "while we expected it to be bad, the depths of mismanagement are truly scandalous.
"In addition to the presentation from the Ministry of Health and Wellness, the Minister of Infrastructure Development and Housing and the Minister for Sustainable Development, Climate Change and Disaster Risk Management will be preparing reports and assessments for our next cabinet meeting," he added.
CMC