Morgan Heritage wins Grammy for Best Reggae Album
Roots reggae band Morgan Heritage wins Grammy award for Best Reggae Album for their latest work, "Strictly Roots."
The reggae group won out against heavyweights such as Barrington Levy, Jah Cure and Luciano.  'Strictly Roots' topped the Billboard Reggae Album Chart when it was released last April.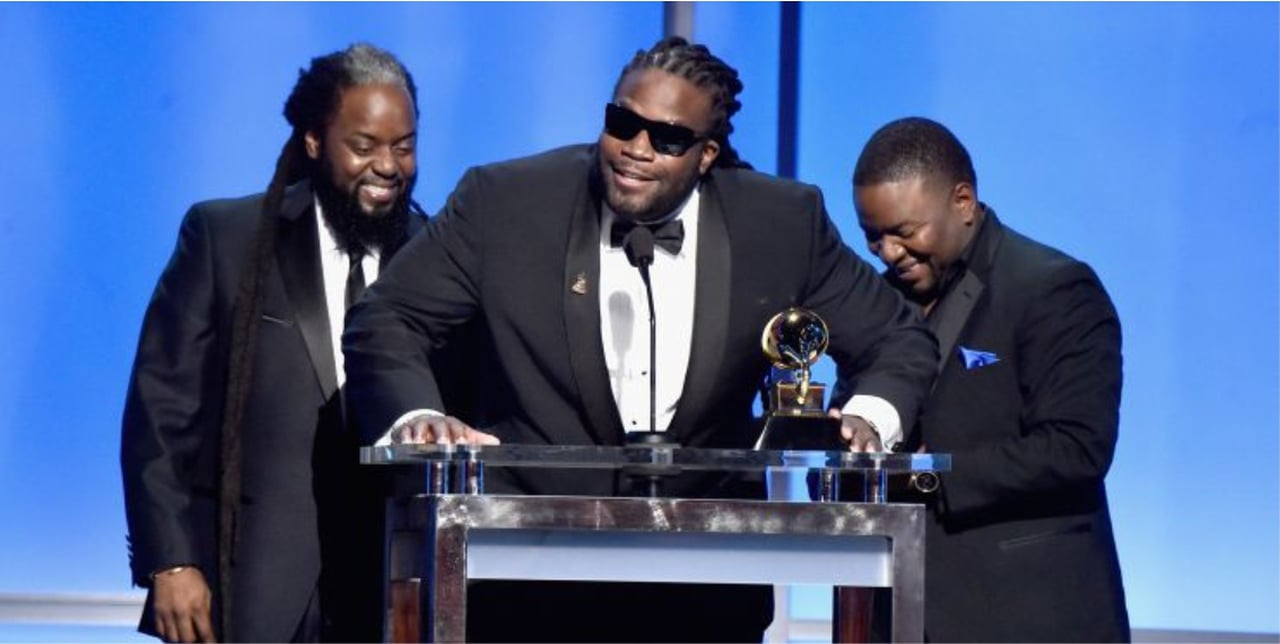 The award show took place on Monday, February 15 at the Staples Center in Los Angeles, California.
Morgan heritage thanks Jamaica and all the producers, songwriters and engineers who contributed in the production of the album. This is their first ever Grammy award.
Morgan Heritage is a reggae band formed in 1994 by five children of reggae artist Denroy Morgan, a.k.a. Peter "Peetah" Morgan, Una Morgan, Roy 'Gramps' Morgan, Nakhamyah "Lukes" Morgan and Memmalatel "Mr. Mojo" Morgan. In two decades, they have had a number of successful reggae albums which included Full Circle, Here come The Kings and Mission in Progress. Their album Strictly Roots, has tracks like "Keep on Jammin" featuring Shaggy and "We are Warriors" featuring Bobby Lee of SOJA.
VIDEO: CNW90-Morgan Heritage wins grammy for Best Reggae Album
Upon winning the Grammy "Mojo" Morgan said, "We want to thank all of our fans in Africa, Europe, everywhere… Reggae Music is global… if you didn't know we going to let you know." He also thanks VP Records who has been their label for many years, and also the Marley Family.
Read More: Grammy nomination "highest achievement" says Jah Cure
Roy "Gramps" Morgan also added, "We are happy to be here among the bets in music from songwriters to engineers to musicians, we thank you for being here… big up to all the nominees, Jah Cure, Barrington Levy…. this one is for Jamaica… We love you Jamaica!"