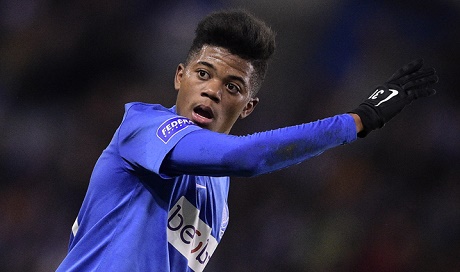 KINGSTON, Jamaica, CMC – Exciting Bayer Leverkusen winger, Leon Bailey, will not feature for Jamaica's Reggae Boyz in their CONCACAF Nations League fixture against El Salvador this month.
Jamaica Football Federation general secretary, Dalton Wint, said this was in an effort to avoid "disruptions" especially with the squad already chosen.
"We are not looking to invite him. The coach (Theodore Whitmore) has named a squad already, and persons have been contacted," Wint said.
"The situation is that we are at a critical juncture with the Nations League and we do not want any sort of disruptions at this time because we have to perform well in this game.
"So he (Bailey) was not considered by the coaching staff for either the Nations League or the practice game. The same squad will be used for both games."
Jamaica are scheduled to play Costa Rica in a friendly three days after the Nations League qualifier, scheduled for March 23.
The 21-year-old Bailey has never played senior team football for Jamaica, despite his exploits in the Bundesliga in recent seasons.
He was expected to make his debut in a Nations League qualifier last October against Bonaire but controversially pulled out at the last minute.
Wint said, however, the Federation was still open to calling up Bailey but the player needed to also indicate his interest.
"Possibly, he (Whitmore) will consider him in the near future because we have other games coming up for the Gold Cup, and it is always the plan to invite Mr Bailey," Wint said.
"But he has to indicate that he is ready for that invitation. The moment he shows that he is interested in having his name in the squad, he will be called."
Jamaica have a perfect 3-0 record in their Nations League campaign and are on course for automatic Gold Cup qualification.