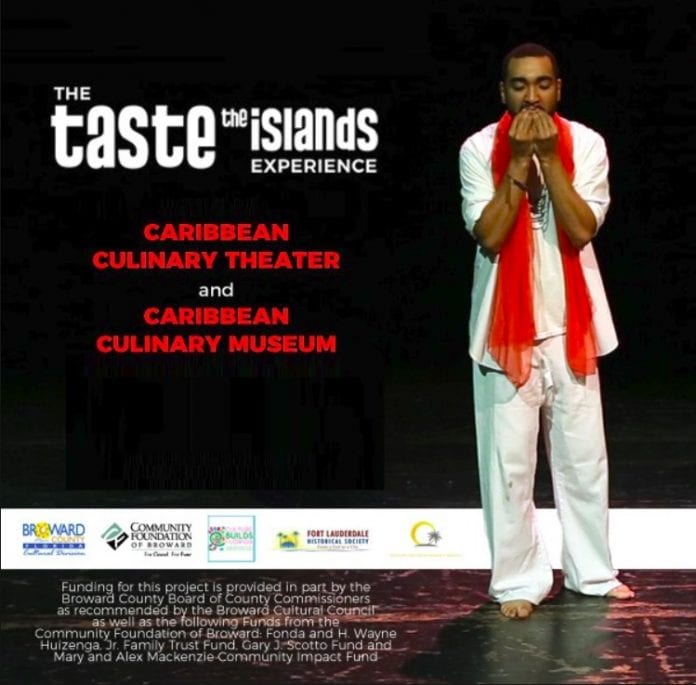 For the next few weeks the City of Lauderhill will be hosting a Caribbean Culinary Museum & Theater exhibit at the Lauderhill Historical Museum through a partnership with Island Syndicate. 
The exhibit opened last week with a successful grand opening . Hundreds of visitors enjoyed the traveling exhibit of artifacts carefully selected from several Caribbean islands.
The various display of aspects of Caribbean culinary culture brought patrons back in time to a rich history of artifacts, cooking utensils and herbs used to prepare food decades ago. The collection was assembled from countries like the Bahamas, Jamaica, Haiti, Trinidad and Tobago, and other islands.
Attendees are also able to watch a theatrical presentation representing various cultural backgrounds including Haiti, Cuba, and Jamaica as actors on-screen give an aspiring story on the food history exhibited in the museum.
The exhibit has been described as a walk down memory lane. For those who have never experienced the items displayed, the exhibit offers a rich education and stimulating learning environment.  The culinary exhibit is not just for cooks or chefs, but for anyone who has eaten, prepared a meal, or just walked through a kitchen.
The Caribbean Culinary Museum and Theater Exhibit is the first of its kind in South Florida and Lauderhill has become the flagship for this traveling presentation.
"Seeing the Dutch pot and the cast iron brought back memories of home and my childhood. When I was young, my grandmother used those same pieces to stir up my family a delicious meal. What a great way to reminisce on the past," said David Muir, Island Syndicate President. He continues, "Lauderhill Commissioner Howard Berger was a big part of this display coming to Lauderhill.  As a big supporter of all cultural efforts in his City, he believed food has a way of bringing all people together – connecting us."
The Lauderhill Historical Museum is located at 1080 NW 47th Avenue, Lauderhill, FL 33313. The exhibition is only available for limited time, running from Thursday, February 28, 2019 to Saturday, March 16, 2019. Viewings will be limited to Tuesdays through Thursdays from 2pm-8pm, and on Saturdays from 10:00am-6:00pm.  It is very family friendly and is free to the public. We especially love group tours!
For more information, please contact the Lauderhill Historical Museum at 954-990-5785.