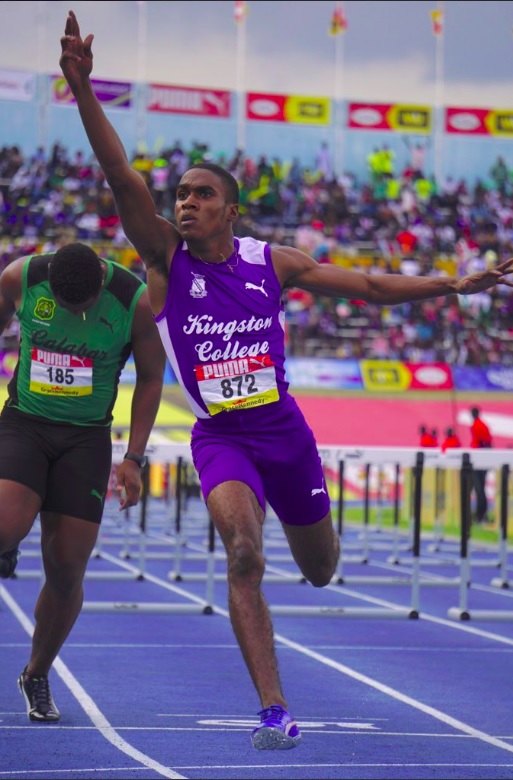 After 10 years seeing other high schools, and particularly their arch-rivals Calabar, have the pride and joy of winning the vaunted ISSA/GraceKennedy Boys Athletic Championship, Kingston College (KC), the home of 'purple pride', won the 2019 hosting of the event last Saturday at the National Stadium in Kingston.
In winning the championships KC amassed an overall total of 395.5 points, 82.5 points more than Calabar who finished second with 313 points. Jamaica College placed third with 232.5 points
For the girl high schools, Edwin Allen High won their sixth consecutive title and seven in total, over a fast-finishing Hydel  High. Edwin Allen secured victory with 291 points, just 7 points over Hydel with 284. Holmwood High finished third with 220 points.
This has been a great sport year for Kingston College as last November they won the high school soccer ISSA/Digicel Manning Cup.
KC's Wayne Pinnock broke the Class One long jump record, and also the Class One 110m hurdles in record time of 13.06 seconds
Calabar High School's Kimar Faquharson smashed the Class One 800m record of 1:48.84 with a time of 1:48.67.
In the sprint relays, KC won Classes Three and One while Calabar won in Class Two, and the 4 x 400m Open relay.  However. wins in these relays was not enough to halt KC's ultimate victory.