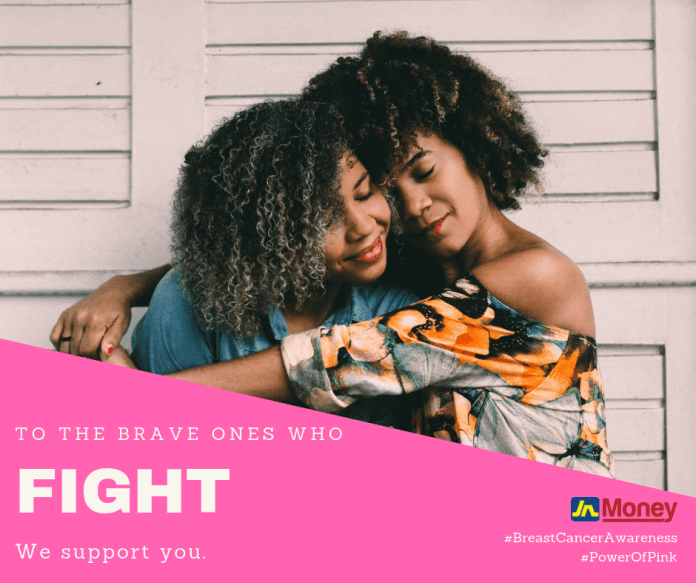 The JN Money Services' (JNMS) Breast Cancer Awareness campaign, which was promoted October 19 to 25, was successful in raising almost US$3,000 across all of its locations, in the Jamaican Diaspora,  Horace Hines General Manager, has revealed.

Related: JN Money Launches Breast Cancer Awareness Campaign

Between October 19 and 25, JN Money customers were invited to donate to the Jamaica Cancer Society's (JCS), "Reach To Recovery," program, whenever they visited a JN Money branch in the United States of America, Canada, the United Kingdom and The Cayman Islands. The campaign was in support of the Power of Pink Breast Cancer Awareness campaign that was mounted by the JN Bank during the month of October.
Pleased with Diaspora contribution
"When we made the announcement in October that, we would be launching this campaign, it was at very short notice. Therefore, we are happy that our JN Money customers in the Diaspora readily joined the campaign to raise funds to fight this disease, which has claimed so many lives," Mr. Hines stated.

"We were also touched by the various stories that persons related to us; and, the funds raised, will assist in providing support for those who are recovering, as well," he added.

The successful initiative was launched on World Mammography Day, which highlighted the significance of early detection through testing.

"To support the occasion, JN Money staff across all our major markets wore pink, as a show of solidarity for Breast Cancer patients, survivors, and those who are no longer with us, due to the disease," Mr. Hines added.

JN Money will also make a company donation of US$1,000 to the total donations made by its customers and a special presentation of these funds will be made in collaboration with JN Bank, to the JCS.