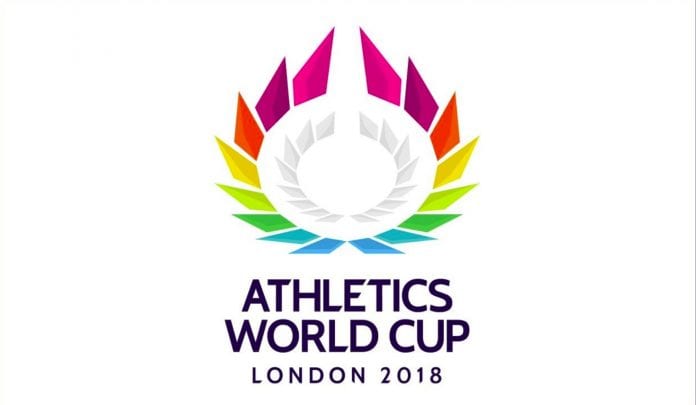 Jamaica has announced a 40-member track and field team to attend the inaugural staging of the Athletics World Cup to be held in London, England from July 14 to 15.
The team will be headed by ace woman sprinter and Double Olympic champion Elaine Thompson, and also include Olympic sprint champion Shelly-Ann Fraser Pryce who continues her return to international competition after taking off to give birth to her son last year. Thompson will compete in the women 100 meters and the women 4 x 100 meters relay. Fraser Pryce will also join the relay team along with Jackson and Jonielle Smith. Jackson will also compete in the women 200 meters.
Other prominent women athletes on the team include: Commonwealth Games 400m hurdles champion Janieve Russell and Olympic Games 400m bronze medallist Shericka Jackson; national champion Stephenie-Ann McPherson who will to compete in the 400m;
The male athletes on the team include: 100m champion Tyquendo Tracey and discus champion Fedrick Dacres; Commonwealth Games 110m hurdles champion Ronald Levy and Kemoy Campbell.
The Athletics World Cup will feature eight of the world's top track and field nations.
The complete Jamaican team and the events they are down to compete in are:
Men
Jahnoy Thompson (200m)
Rusheen McDonald (400m)
Jauvaney James (800m)
Kemoy Campbell (1500m)
Ronald Levy (110mh)
Annsert Whyte (400mh)
Tyquendo Tracey, Kenroy Anderson, Nesta Carter & Javoy Tucker (4x100mrelay)
Jevaughn Baker, Ivan Henry, Rusheen McDonald & Steven Gayle (4x400m relay)
Ramone Bailey (long jump)
Jordan Scott (triple jump)
Clayton Brown (high jump)
Cameron Walker-Shepherd (pole vault)
O'Dayne Richards (shot put)
Fedrick Dacres (discus)
Orlando Thomas (javelin)
Cannigia Raynor (hammer)
Women
Elaine Thompson (100m)
Shericka Jackson (200m)
Stephenie Ann McPherson (400m)
Simoya Campbell (800m)
Simoya Campbell (1500m)
Jeanine Williams (100mh)
Janieve Russell (400mh)
Elaine Thompson, Shelly-Ann Fraser-Pryce, Shericka Jackson & Jonielle Smith (4x100m relay)
Stephenie Ann McPherson, Christine Day, Anastasia Le-Roy & Tiffany James (4x400m relay)
Tissanna Hickling (long jump)
Shanieka Ricketts (triple jump)
Saniel Atkinson-Grier (high jump)
Lloydricia Cameron (shot put)
Shadae Lawrence (discus)
Kateema Riettie (javelin)
Nyoka Clunis (hammer)
Shanieka Ricketts
Management Team
Dr. Warren Blake (Team Leader)
Garth Gayle (Team Official)
Ludlow Watts (Team Official)
Maurice Wilson (Head Coach)
Bertland Cameron (Coach)
Paul Francis (Coach)
Julian Robinson (Coach)
Gavin James (Massage Therapist)
Nathanael Davis (Massage Therapist)
Collin Turner (Massage Therapist)
Sylvan Edwards (Team Official)