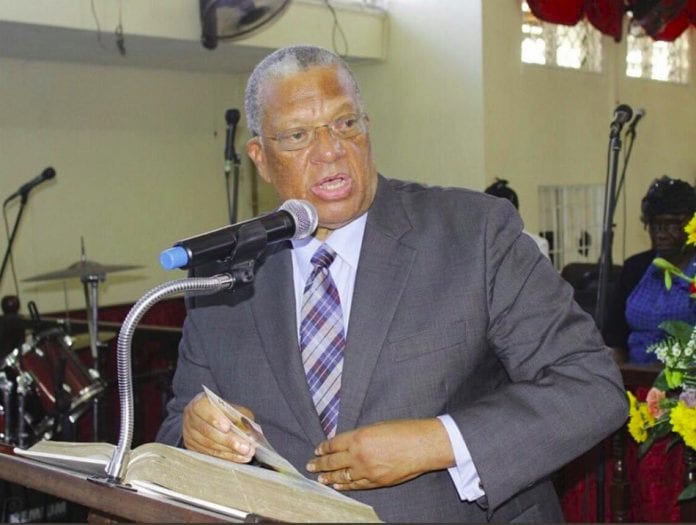 Leader of the People's National Party (PNP), Dr. Peter Phillips, on Sunday declared that the 80 year-old party is "renewed and ready" to take over the leadership of the nation.
Addressing party supporters at the PNP's annual conference at the National Arena on Sunday, Phillips pointed to several issues which he said are plaguing the country as a result of the Jamaica Labor Party's (JLP) "mismanagement".
"They just can't manage"
"Lack of accountability is bad, the corruption is bad, the false promises are bad. But what is even more threatening to our very existence is that they just can't manage. They don't know what they are doing and because they don't know what they are doing, they are putting every single Jamaican at risk," Phillips told supporters clad in orange – the color of the party.
One of several issues addressed by the opposition leader was that of negotiations with public sector workers. "They have been treated shabbily and with disrespect. Negotiations stalled for two years and even then, the depreciation of the Jamaican dollar has taken away benefits."
Concerning the police, he said they are being asked to work "day after day and night after night" without a contract. "Not only is it not fair, but it is destroying their morale .."
Problem of J$ devaluation
The rapid slide of the local currency was also addressed, with Phillips saying that small businesses are being affected and life is harder for consumers. "One (government) Minister said he was going to stabilize it, the new Minister says something else and these were the same people who protested to the IMF (International Monetary Fund) about the continued depreciation of the Jamaican dollar….. It's not that we don't have reserves….it's that they don't know what they are doing."
Plans for forming next government
The opposition leader also outlined the party's plans for the country as it positions itself to form the new government whenever a general election is called. "Our mission now is to break down the structures of inequality and exclusion… our vision is of a party mobilizing the entire country to join in the mission of nation building."
Integrity and accountability is also at the heart of the PNP's vision.
Phillips said, "We may not be perfect, but we hold people accountable… at the heart of it, we are about the people, they (JLP) are about self and friends while the majority suffers."
On Saturday, the party selected four Vice Presidents with Damion Crawford coming out on top in the vice presidential election.
The other three successful candidates are   Mikael Phillips, Dr Kenneth Wykeham McNeill and Phillip Paulwell.