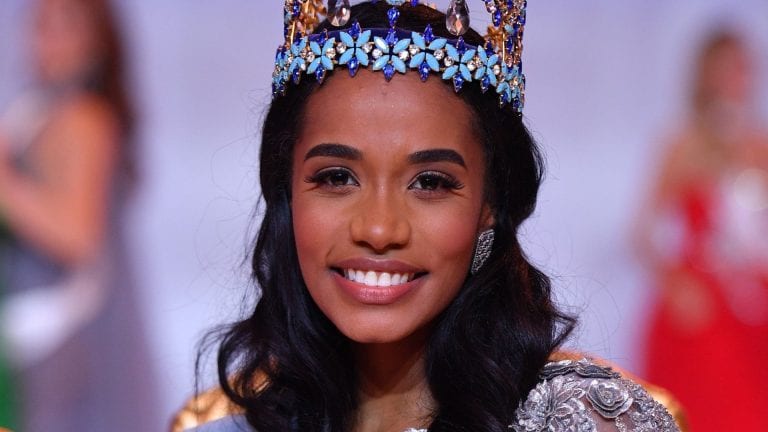 Miss World 2019, Jamaican Toni-Ann Singh will serve an extra year as the crowned queen, following the pageant's announcement to cancel the 2020 edition.
The Miss World Organization announced Wednesday that it is postponing the 70th edition of the pageant, and will be holding it instead in 2021.
Julia Morley, CEO of the Miss World Organization said: "We have made the decision to delay the 70th Miss World Final. Safety is paramount as we continue the fight against COVID- 19. We look forward to welcoming the Miss World family to our very special celebrations next year."
The announcement means the current Miss World, Toni-Ann Singh will hold on to the crown for a bit longer, until she crowns her successor. She will also be the first Miss World to ever serve two years.
In December 2019, Singh became the fourth Jamaican to ever win the Miss World title. The other three Miss World queens are Carole Joan Crawford (1963), Cindy Breakspeare (1976) and Lisa Hanna (1993).
At the competition, which took place in London, Singh wowed judges (and the rest of the world) with her beauty and her talent, dancing to Jamaican singer Koffee's Toast and performing a mind-blowing version of Whitney Houston's I Have Nothing during the live telecast of the final show.
After winning the competition, Sign officially re-recorded the single to benefit charity.
Although her activities as Miss World have been limited due to COVID-19, Singh had initially pledged her support for the Women's Centre Foundation in her native parish of St Thomas, upon coming back to Jamaica.
The facility, which was her Beauty With A Purpose project during her reign, assists teen mothers to further their education after giving birth.