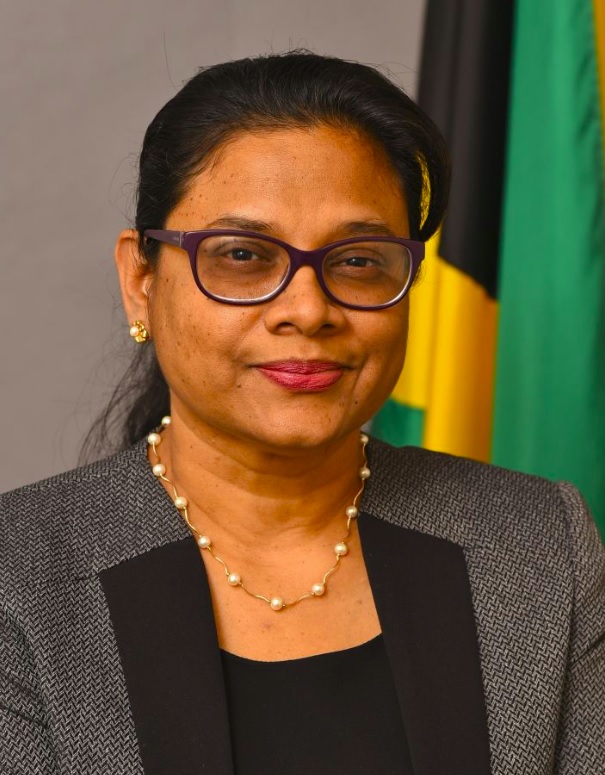 KINGSTON, Jamaica, CMC – The Ministry of Health says it is prepared to accept or evaluate products derived from the marijuana plant for research and medicinal purposes, and determine where scientific evidence validates their benefits and effectiveness in treating specific conditions.
Chief Medical Officer, Dr. Jacqueline Bisasor-McKenzie, speaking at a Jamaica Information Service (JIS) Think Tank forum, said the Ministry is prepared to accept or evaluate products that are administered in a particular form.
She said these include tinctures, vaping, sublingual drops, topical solutions and capsules made from extracts, adding that the Ministry regulates the compounds made from cannabis extracts.
"We are responsible for the safety, consistency and effectiveness of the products that we register," said the Chief Medical Officer, adding that the products' therapeutic authenticity are validated through studies that are carefully reviewed by the Ministry.
Products must be administered by medical prossionals
She said that while Ministry also monitors distribution and sale of the products by registered authorities, these products must be administered by a medical professional.
"The prescription or recommendation of these items are by medical professionals who would have been educated about the products and their indications in the same way as any other drug on the market" she said, adding it is imperative, as the industry is highly specialized and requires adherence to specific standards to produce a drug for medicinal use.
In her presentation, Dr. Bisasor-McKenzie alluded to the Report of the CARICOM Regional Commission on Marijuana 2018, which states that access to medical marijuana should be facilitated for qualifying conditions in which there is clear evidence of its therapeutic benefits and for debilitating life-threatening conditions that are intractable to treatment, and where there is evidence of possible benefits.
"These include patients on chemotherapy with nausea and vomiting, glaucoma, asthma, anorexia and weight loss in AIDS, cancers, anorexia nervosa, chronic and neuropathic pain, multiple sclerosis, sleep disorders and some neuropsychiatric disorders" she outlined.
User must be medically certified
The Chief Medical officer said it is also important to note that the amendments to the Dangerous Drug Act, facilitating the use of medicinal marijuana, states that the user must be certified by a registered medical practitioner as suffering from cancer or any other terminal or serious chronic illness, and that the medicinal or therapeutic product is recommended by that registered medical practitioner.
Several Caribbean countries are examining the possibility of decriminalizing small portions of marijuana for medicinal purposes.