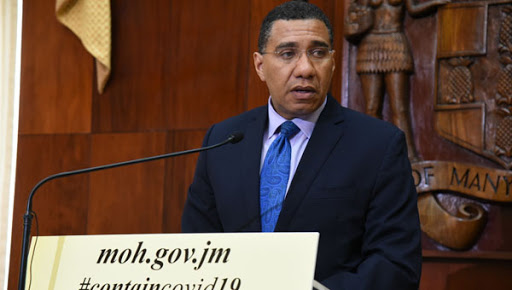 The government of Jamaica has extended the special curfew for Westmoreland, home to the resort town of Negril, to further stem the increase in COVID-19 cases in the parish.
The curfew was originally scheduled to end on December 31, but has been extended until January 15, 2021.
The extension means the curfew will continue to run from 7 pm to 5 am daily, whereas the rest of the country remains under a nightly curfew that runs from 10 pm until 5 am generally.
The gathering limit in Westmoreland remains at a maximum 10 people, while it stands at 15 for the rest of the country.
According to a statement from the Office of the Prime Minister (OPM) on Wednesday, COVID-19 cases in Westmoreland continue to rise, with infections reported across some 30 communities.
The OPM has advised that the Savanna-la-Mar Hospital, one of four such facilities serving the western region, is now beyond isolation capacity, and general occupancy is near alert level. On December 14, the Savanna-la-Mar Hospital was at 87 per cent of capacity, with 15 of 18 COVID beds occupied.
The OPM also said the number of moderately and severely ill patients in western Jamaica is now higher than in other regions of the country.
Earlier this month, Prime Minister Andrew Holness warned residents of Westmoreland of tougher restrictions if the COVID-19 numbers did not decrease.