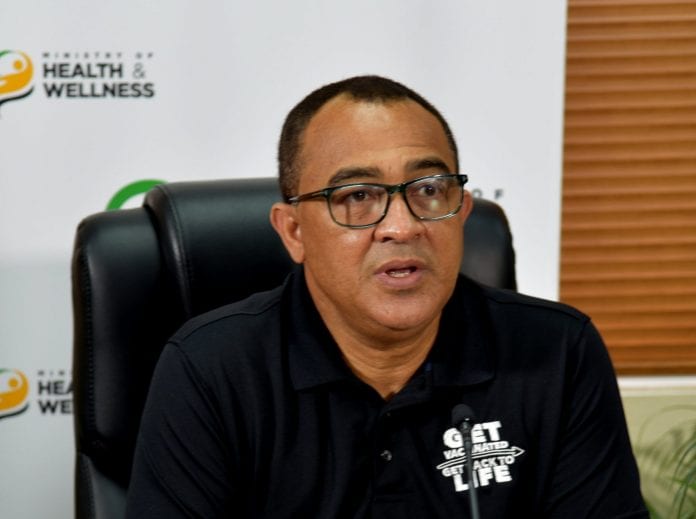 Jamaica's Minister of Health and Wellness, Dr Christopher Tufton has hinted at the government introducing a mandatory vaccination program as it seeks to achieve herd immunity by 2022.
The first shipment of some 1.5 million doses of the Johnson and Johnson vaccine is expected to arrive on the island in the coming weeks. But with concerns surrounding the effectiveness and side effects of that particular brand of vaccine, Dr Tufton said he is worried that vaccine hesitancy may be increased in Jamaica.
Health authorities anticipate that some 1.4 million more doses of COVID-19 vaccines will become available over the next three months, with an expected take-up of some 950,000 doses or about half of the target population.
Dr Tufton said that the government is looking at community initiatives and the involvement of members of parliament to boost the country's vaccination numbers. He said, in countries where vaccination levels are high but not sufficient based on the policies of those governments, other measures are being deployed.
Tufton made mention of France, which has implemented mandatory vaccination. Earlier this month, the government of France announced that all health care workers must be fully vaccinated against Covid-19 by September or risk not being paid. He said the Jamaican government could soon consider similar measures.
"There is going to come a point when we will have to give some consideration to some of those measures." He further states that "we have seen creative measures being deployed, including policy around access to work, to certain facilities [and] legislation that requires persons of a particular age to be vaccinated".
Tufton says that the policy regarding vaccines has to be for the greater good of the population. But the minister stated that the government is not ready to implement such measures.
"I think governments, as well as employers and others, may have to give serious consideration for stronger measures, but I don't think we're there yet," he said.
The Health Minister says for now, the government will continue to use moral suasion and some incentives to convince the population to take the vaccine.