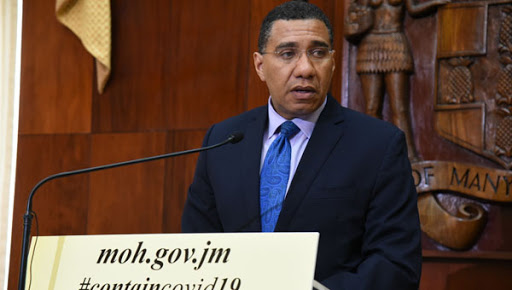 The Jamaican government has announced that it will reopen its borders in June; first to repatriate Jamaican citizens beginning on June 1 and then to allow international travellers to visit, beginning on June 15.
The announcement was made tourism stakeholders in a letter signed by Minister of Tourism Edmund Bartlett.
Over the last few weeks, as the COVID-19 numbers have declined, Jamaica has allowed the reentry of citizens stranded overseas under the controlled reentry program. Approximately 2,300 persons have entered Jamaica so far under the program.
Prime Minister Andrew Holness said that the reopening of the borders means greater personal responsibility for the returnees.
"Countries with similar management & profile result for Covid-19 regarding spread, death rate, infection prevention & control measures, contact tracing protocols & other such criteria could constitute a "travel bubble" that would determine the protocols applicable to their entry.
Nationals seeking to enter Jamaica from countries within this travel bubble may not need to be tested on arrival. They would, however, be subject to health status screening (including temperature checks, symptoms observation, etc.) They will also be subject to mandatory 14-day home quarantine.
Jamaicans returning from countries not considered to be within the "travel bubble" and returning to high risk communities will be tested and quarantined at home with either phone or wristband geo-fencing."
ALL Jamaicans will still need to apply to come home using the jamcovid19.moh.gov.jm
As for non-Jamaican tourists: As of June 15, testing on arrival will be subject to the result of the public health screening at the port of entry. All tourists entering Jamaica, however, will be encouraged to undergo voluntary testing at the port of entry.