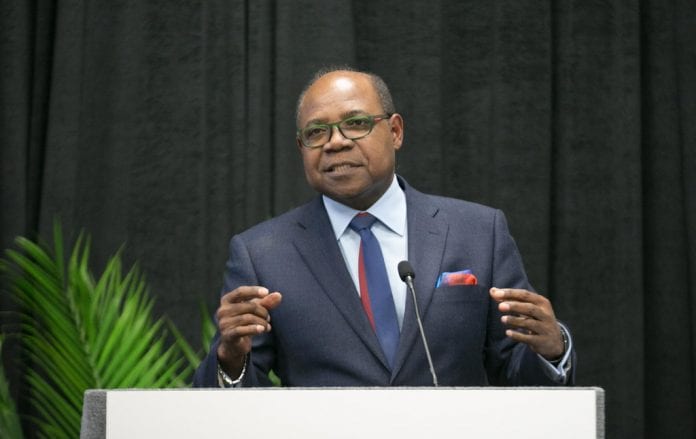 The Jamaican government will be paying tribute to trailblazers in the tourism industry later this year.
According to Tourism Minister Edmund Bartlett, they will be recognized for contributions of 50 years and more to the industry, in a function to be held on December 15, at King's House – the official residence of the Governor General.
Golden souls of tourism
"We will be calling it the Golden Souls of Tourism. We will roll out the red carpet for these wonderful pioneers – persons like former Tourism Minister, Frank Pringle; and also Richard Salm, founder of Club Caribbean and a true stalwart in the industry," said Bartlett, in an interview with the Jamaica Information Service (JIS).  "It is good that we can acknowledge, while they are alive, the sacrifices these persons have made on behalf of our beautiful country."
Bartlett said the industry could never have reached "this stratospheric level" without the hard work of "our golden-agers", persons who "put country above self" and who saw the vision of how far tourism could go.
He noted that 50 years ago, some 400,000 visitors came to the island and spent in the region of US$87,000 and in 2017, 4.3 million tourists came to Jamaica and spent approximately US$3 billion.
Tourism sector consistently profitable
"Last year, 20 per cent of the tax and earnings for the country came directly from the tourism industry," he pointed out.
"This is the one industry that continues to demonstrate a consistent level of profitability and dependability."
Meanwhile, Mr. Bartlett said there is every indication that 2018 will be another "special year for tourism" in Jamaica.
The Minister said his optimism stems from what he has been seeing in the marketplace and the kind of interest that Jamaica has been generating from tour operators across the globe.
"We have been going into markets that were once considered unapproachable. We have been venturing into Eastern Europe and Latin America, and we are starting to see the results. These are indeed the best of times for tourism," he said.