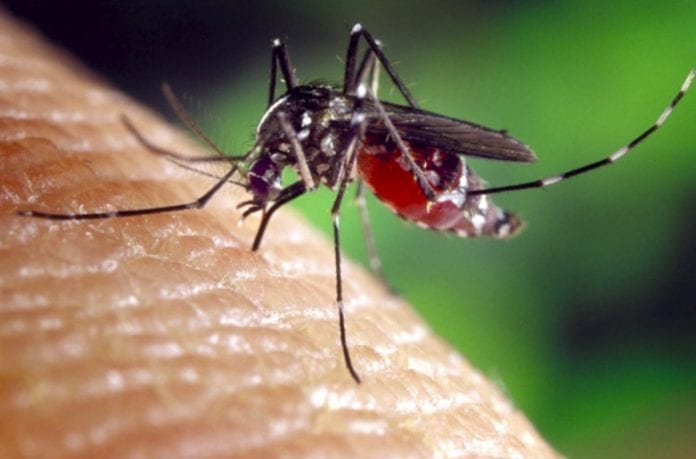 KINGSTON, Jamaica, CMC – The Jamaican government says additional temporary workers are being sent to Westmoreland, the westernmost parish on the island, as the authorities seek to eliminate mosquito breeding sites to cope with an outbreak of dengue fever in the island.
Health authorities have confirmed two dengue-related deaths for the period January to December last year and said that the virus had surpassed the epidemic threshold
"We are going to add some additional workers through the Housing, Opportunity, Production and Employment (HOPE) Program and the Ministry of Health Vector Support Program. They currently have 33 temporary and nine permanent staff, and we will add another 20 or 25 to give them better and fuller coverage of the parish," said Health Minister Dr. Christopher Tufton.
Over 100 suspected cases in Westmoreland
Tufton said Westmoreland had over 100 suspected cases of dengue fever in the last year, as well as four confirmed cases.
"We have identified the areas that are particularly vulnerable. One of the problems in these areas is that people use water containers which are oftentimes not covered, and they become fertile breeding ground for the Aedes Aegypti mosquito. We continue to urge citizens to look in and around the homes to ensure that there are no breeding sites," Tufton said.
The Aedes Aegypti mosquito is responsible for the spread of the dengue, Zika and Chikungunya viruses.
Dengue symptoms
Symptoms of dengue include sudden onset of high fever with severe headache, fatigue, pain behind the eyes, muscle, bone or joint pain, skin rash and vomiting or feeling nauseous.
Last week, Tufton told reporters that there were seven suspected and two confirmed cases of dengue-related deaths for the period January to December 2018 and that a total of 830 reported cases have been classified as suspected, presumed or confirmed as at January 3 this year.
The number of confirmed cases stands at 23 for the period January 1, 2018 to January 3, with the capital, Kingston and St. Andrew, St. Catherine, Westmoreland, and St. Ann having the highest reported cases of the dengue virus.